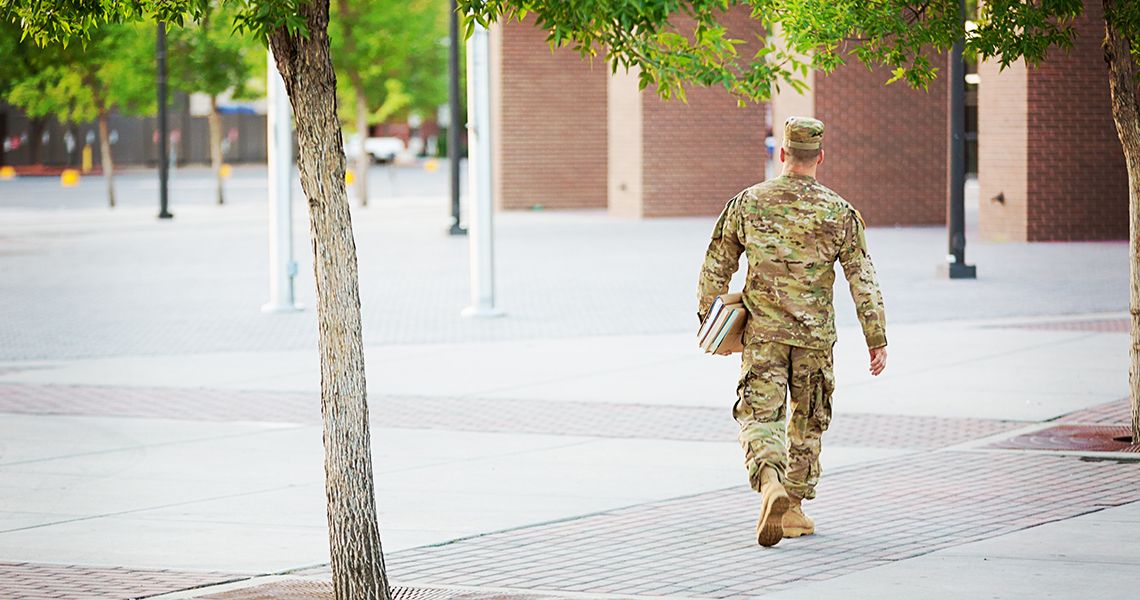 The School of Medicine and Health Sciences (SMHS) has a rich collaborative history with the U.S. Navy and U.S. Army. Since the mid-1970's, SMHS has partnered with the Navy to offer degree programs in Advanced Hospital Corps School, Medical Laboratory Technician, Nuclear Medicine Technology, Oral Biology, Physician Assistant, Radiologic Technology, and Undersea Medical Technology. With the Army, GW has built degree programs in Medical Laboratory Technology and Cytotechnology since the mid 1990's.
Over the years, thousands of soldiers and sailors have successfully completed one or more Health Sciences programs at GW that, in combination with general education college credits, lead to Associates in Science, Bachelor of Science in Health Sciences, and Master of Science in Health Sciences degrees.
In recent years, the Health Sciences programs have expanded their degree offerings for military personnel with prior training in health care fields to include specialized distance learning programs. As is the case across the university, Health Sciences remains committed to meeting the educational needs of the armed forces throughout their lives.
Recognized as a military-centric university, GW offers a number of academic and student support services, veteran-student clubs, and financial benefits to active members of the military and veterans. In the Health Sciences programs, several certificate and degree programs are of special interest to service members who have a background in the health professions.
Military Benefits and Opportunities include:
Waiver of $75 admissions application fee for active duty service members
Discounted tuition rate on select undergraduate, online programs
Consideration of ACE recommendations for military coursework
VA-certified school that participates in the Yellow Ribbon Program
Health Sciences staff and faculty serve on GW's Student Veterans Advisory Group
GW has been rated "military-friendly" by G.I. Jobs magazine.
---
Military Resources