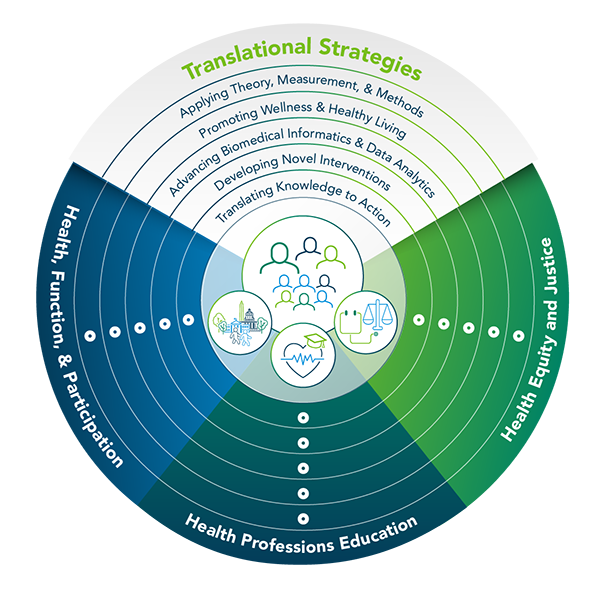 Working in a culture committed to innovation, collaboration, and diversity & inclusion, our multidisciplinary faculty, staff, and students conduct impactful research that improves health and function for individual patients, their families and caregivers, and their communities, creates advances in health professions education, and informs health care policy, locally, nationally, and globally.
Research in our priority thematic areas is accomplished through innovation in applying theory, measurement, and methods; promoting wellness and healthy living, biomedical informatics and data analytics; developing novel interventions, and translating knowledge to action. Our faculty actively engage undergraduates, graduate/PhD students, and post-doctoral fellows in the ongoing research initiatives within the division. Our centers, labs, and research initiatives reflect collaborations among faculty within GW, nationally, and internationally.
We are sociologists, microbiologists, computational biostatisticians, and movement scientists working to improve health and function. We are health care professionals, ethicists, and historians collaborating to identify and reduce health inequities and promote justice in health care. We are educators, methodologists, and qualitative researchers improving the way we train health professionals.