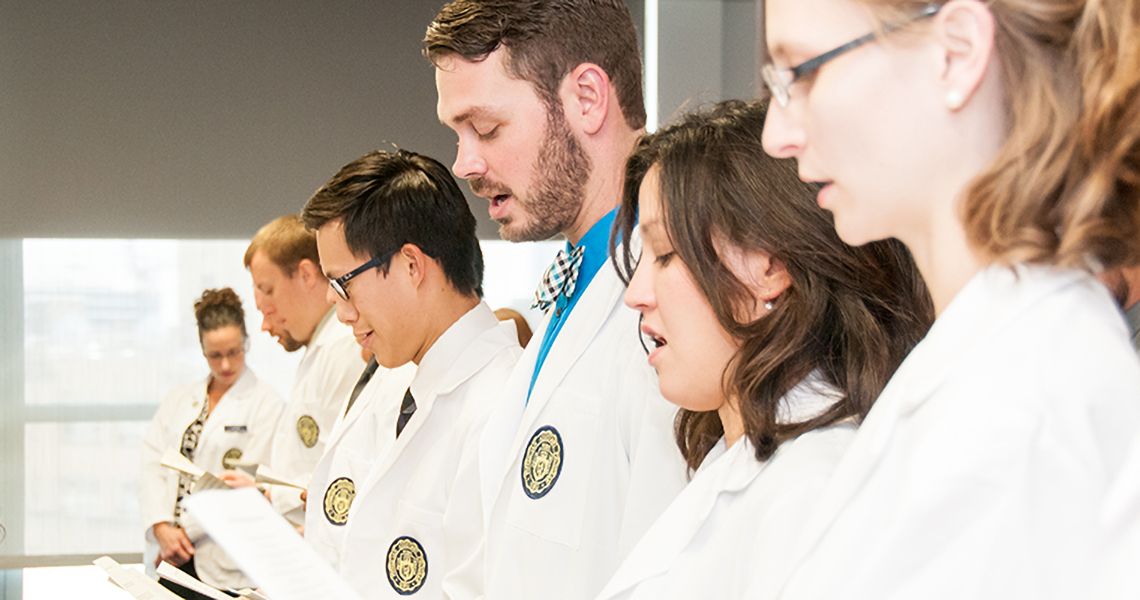 GW Health Sciences is a vibrant unit within the George Washington University School of Medicine and Health Sciences. As the training ground for the nation's next experts in health care quality, pharmacogenomics, clinical management and leadership, and more, we are at the forefront of a rapidly changing health care landscape.
Our programs integrate modern digital technologies with time honored traditions dating back to the institution's founding in 1821. A location in the heart of the nation's capital affords students the benefits of both geographic proximity and deep connections to Washington, D.C.-based governmental and non-governmental organizations.
Health Sciences is the academic home to programs, all of which can be viewed on the Programs Page.
Our Faculty
The GW Health Sciences faculty is comprised of experts in their respective fields. Whether teaching on campus or by distance education, faculty members share a dedication to academic excellence and a commitment to their students.
In selecting faculty experts, a concerted effort is made to create a team of instructors drawn from the field and from academia, ensuring a balanced blend of theory and practice. This way, students not only learn about important concepts, but also see them in action through real-life, practical case examples.