The Culinary Medicine elective is offered twice a year to third- and fourth-year medical students. Students learn the foundations of culinary medicine and the fundamentals of healthy eating for the prevention and treatment of disease. We engage these topics through the lens of food equity and food insecurity, participate in targeted site visits, and host nationally renowned guest speakers. All of this together helps our students build confidence in providing evidence-based and individually-targeted recommendations for diet and lifestyle changes, ultimately aiming to improve outcomes while maintaining respect for each patient's individual background and needs. Our hybrid classes combine the best of building community and hands-on teaching in a professional kitchen, with the independent discovery of cooking in your own home.
The GW Culinary Medicine Program is a hub for the culinary medicine movement nationally. The elective utilizes Health meets Food Culinary Medicine courseware, curriculum used at over 60 academic medical centers nationwide.
Find out more about the course requirements and information
TTo find more information about the Culinary Medicine Elective and other culinary medicine events at GW including research opportunities, Culinary Medicine Interest Group information, community cooking courses, and additional ways to get involved, visit our website or contact Kerri Dotson at kdotson@gwu.edu.
Visit the Culinary Medicine Website
Course Instructors
Advisor: Lawrence Deyton, MSPH, MD

Executive Director: Timothy S. Harlan, MD, FACP, CCMS

Director:Kofi Essel, MD, MPH

Director of Operations, Executive Chef: Kerri Dotson, RDN, LN

Chief Instructor: Jennifer Leon, BS, RDN, LN
---
Student Feedback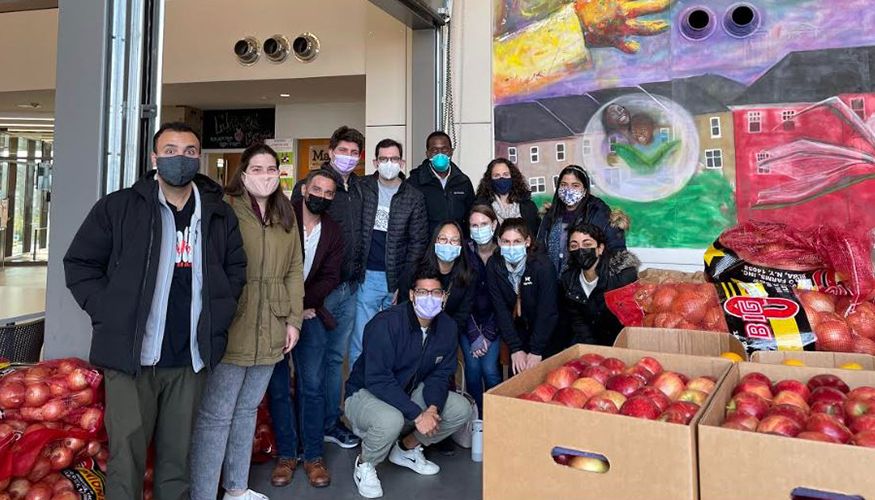 "By working with professionals from multiple different disciplines, including registered dietitians, physicians, executive chefs and social workers, we were able to capture different perspectives that helped paint a complete picture detailing the multitude of factors that relate to making healthy nutritional decisions." 
Jonathan Buerger
Class of 2018
Culinary Medicine elective First Cohort