The GW Health Sciences Ombudsperson provides the opportunity for students enrolled in a health sciences program to share and discuss concerns in an informal, neutral, independent, and confidential environment.
The Office of Ombudsperson was designed and operates under the International Ombuds Association's Standards of Practice and Code of Ethics. The Ombudsperson follows the ethical principles of:
Independence
Neutrality and Impartiality
Confidentiality
Informality
The Ombudsperson commits to carry out the work of the office with honesty and integrity, fosters respect for all members of the community, and promotes procedural fairness in the content and administration of GW Health Sciences policies, processes, and practices.
The Ombudsperson assists students through voluntary consultation and provides information, guidance and assistance in developing options to address their concerns.
The Ombudsperson demonstrates neutrality and informality. The Ombudsperson does not advocate for a particular point of view and does not participate in any formal university grievance process.
What are common issues or concerns that are brought to the Ombudsperson?
Examples of issues that students may bring include:
Irregularities or inconsistencies between stated academic policies/practices and their implementation
Concerns about fairness of process
Disrespectful, inappropriate, or biased behavior
Interpersonal conflicts or disputes between students and faculty/staff
The Ombudsperson can:
Listen to concerns
Help students identify and consider options for resolving conflicts
Strategize about a conversation with a faculty member or administrator
Facilitate a difficult conversation
Provide guidance on formal complaint or appeal procedures
Refer students to other resources
Conduct informal mediation sessions
The Ombudsperson cannot:
Render decisions or reverse the outcome of a sanction
Provide legal guidance
Confidentiality
The Ombudsperson treats all interactions with students as confidential and will not identify the student or disclose details of discussions without the permission of the student, except in certain situations where disclosure is required by law (e.g., court order, potential risk to self or others).
If a student shares a concern with the Ombudsperson, this does not constitute legal notice to the George Washington University. Anyone seeking to make the University formally aware of a particular problem may contact a designated academic official (e.g., senior associate dean, dean, provost) or invoke formal grievance procedures. The Ombudsperson can provide referral information about contacting a designated academic official or direct a student to published information on formal grievance procedures.
Resources for Health Science Students
The Health Sciences Bulletin: The bulletin is a comprehensive resource for faculty, students, and staff and provides detailed explanations of university and SMHS policy, program overviews, and student requirements.
Health Sciences Policies & Forms: This centralized website provides direct links to student forms (e.g., petitions, RTFs, etc.) and copies of policies specific to students in SMHS programs.
Ombudsperson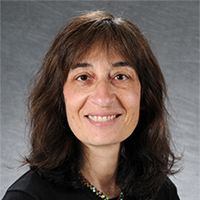 Susan Okun is an experienced educator and higher education administrator. She earned a B.A. from the University of Pennsylvania in 1982 and graduated from law school with a J.D. from Boston University in 1986. Ms. Okun went on to complete a master's degree in education at the University of Maryland at College Park in 1991.
---
Contact Us
Susan Okun, JD, MEd
hsombuds@gwu.edu
Note: Meetings by Appointment Only