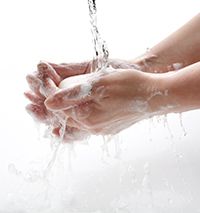 Prospective and current students can learn more about GW Health Sciences COVID-19 response.
All of our programs are operating, classes are ongoing, and we are currently accepting applications for all programs.
Health Sciences is a vibrant, diverse community of faculty, staff, and students across 50+ academic and research programs within the George Washington University School of Medicine and Health Sciences. Our highly-ranked academic programs and translational research initiatives are dedicated to improving health and health care delivery. We embrace this vision by investing in people; living our social mission; influencing health professions education, healthcare policy and practice; and catalyzing innovation and socially-responsible entrepreneurism.
Vision
A leader in transforming health and healthcare delivery – locally, nationally and globally.
Mission
Our Core Purpose
To drive innovation and quality in health and healthcare delivery through education, scholarship, and service.