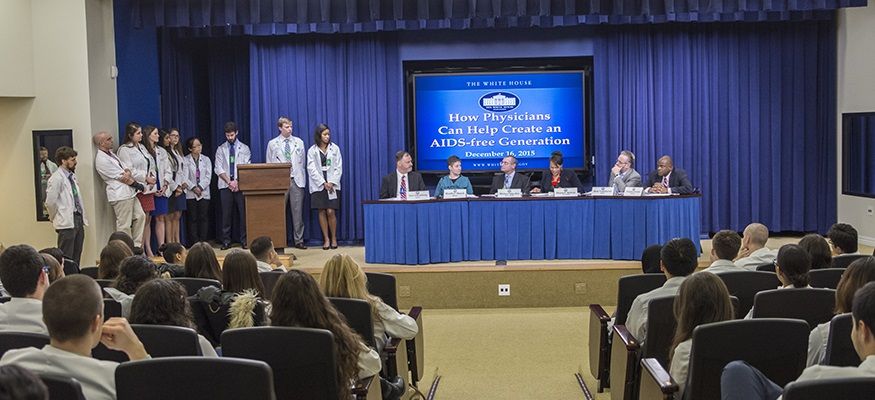 Individual health is increasingly influenced by a wide range of community and population determinants of health. Today, therefore, the scope of practice for clinicians must encompass both individual and community health by drawing on principles of public health, population health, health policy, health systems, and leadership in order to enhance the quality of care delivered and effectively promote the health of our patients and communities. 
To prepare future clinicians to assume their role in 21st century health systems, George Washington University School of Medicine & Health Sciences (GW SMHS) established its Clinical Public Health curriculum in 2014 to integrate public health and population health throughout students' four-year medical education:
Social determinants of health
Community and population health
Health system organization and management
Health policy
Prevention and health promotion
Evidence-based practice
Community service and engagement
Interprofessional teamwork
Clinician advocacy
Leadership skills
Upon graduation, GW-trained physicians will not only be excellent clinicians for individual patients' health needs, but they will also be able to identify, understand, and address community health issues both within and beyond the walls of the clinic.

"The US health care system is changing dramatically. Clinicians have an obligation to serve as trusted leaders to assure that changes in health care delivery systems promote individual well-being and community health.  That obligation is in our oath."
Lawrence Deyton
Senior Associate Dean for Clinical Public Health
Murdock Head Professor of Medicine and Health Policy