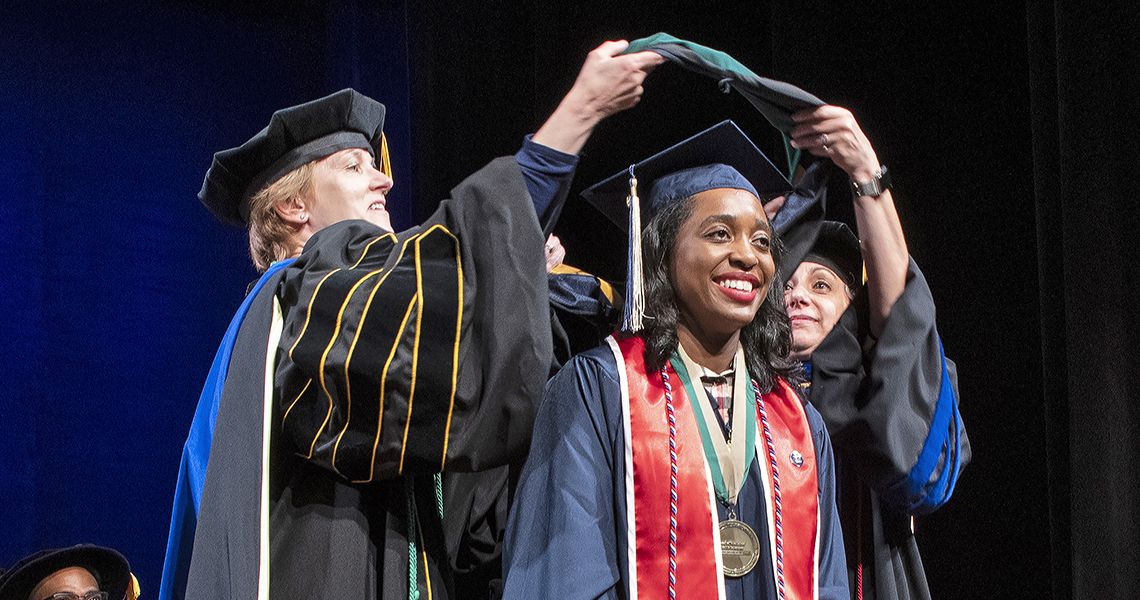 Students planning to complete their degree or certificate at the end of the term for which they are now registering must complete an Application for Graduation (degree students - (AS, BSHS, MSHS, and DPT programs) or Certificate Completion Form (certificate program students). Please submit your certificate completion form by email or mail to:
Health Sciences Student Services Office
2600 Virginia Avenue, NW
Suite 104
Washington, DC 20037
Phone: (202) 994-4241
Email: hspgrad@gwu.edu
Students must be registered for the semester or summer session immediately prior to the degree conferral date, and must complete all program requirements by the last day of final examinations for that term. Candidates for doctoral degrees may have earlier deadlines for completion of their degree requirements and should verify the submission date with their department. A complete application must be submitted to the dean's office no later than the date listed below, or on the first working day after that date.
Graduation Application Deadlines
For accurate graduation application deadlines, please visit the Office of the Registrar's Website.
Degree Clearance & Diplomas
The degree clearance process generally takes 6 to 10 weeks after the semester ends and is managed by the Office of the Registrar. Diplomas take an additional 6 to 8 weeks to mail after clearance.
Clearance cannot be finalized until final grades are posted and verification of successful completion of any other requirements have been confirmed by your program. Your official transcript and diploma will reflect the official degree conferral date.
You can verify that your final grades have been entered and your degree has been conferred by logging into GWeb Info System and checking your unofficial transcript.