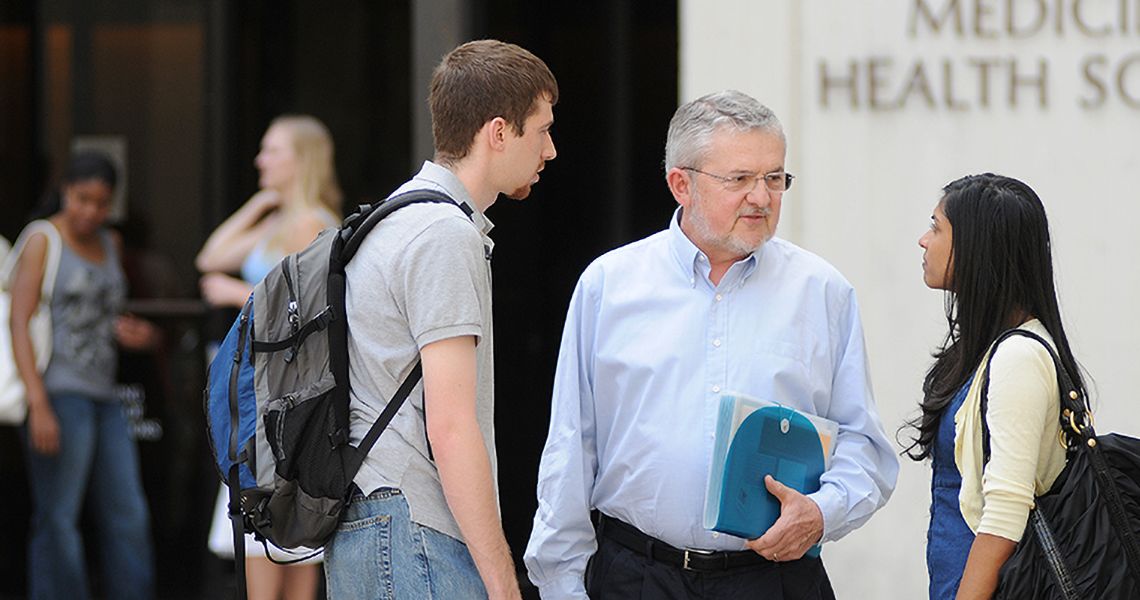 Interviews
Each year the Admissions Office offers approximately 800 interviews to selected applicants. Each interviewee will participate in an interview — with a faculty member which will last approximately 25 minutes. Interviewees will have the opportunity to connect with current students throughout the interview process. All interviews are Eastern Standard Time. These interviews are "blind," meaning that the interviewers do not read the applicants' files prior to the interview and that the applicants are not notified of their interviewer's information in advance. Interviewees will be invited to attend virtual panels and campus visit days.
Our interview season typically runs from August through March, with our first invitations being sent out in July. Files may be read multiple times before a decision is made with regards to extending an interview, and it is quite common that files are put on hold before an interview invitation is extended. We recommend that applicants keep their file updated by using the online Application Portal throughout the application season. Interviews are virtual until further notice. We encourage applicants to review the AAMC's Virtual Interviews: Tips for Medical School Applicants. 
---
Decisions
Files for those interviewed undergo a final review before being submitted to the Committee on Admissions and requests for additional information may be made of applicants during this time. Three outcomes can follow an interview: (1) being admitted to the program, (2) being selected as an alternate or (3) being removed from further consideration. Final decisions are communicated on a rolling basis throughout the cycle, but per AAMC Traffic Rules, no offer of acceptance can be made in advance of October 15th, except for those applying Early Decision who will learn of a committee Decision by October 1st. 
All deliberations by the Committee on Admissions are closed and confidential. All decisions made by the Committee on Admissions are final, and we are not able to accept appeals. The Committee on Admissions and the Office of Admissions do not provide feedback or counseling to applicants. 
---
To prepare future clinicians to assume their role in 21st century health systems, George Washington University School of Medicine & Health Sciences (GW SMHS) established its Clinical Public Health curriculum in 2014 to integrate public health and population health throughout students' four-year medical education.
GW's educational facilities are at the forefront of academic medicine and give GW students a decided edge over their counterparts in programs at other institutions. The Clinical Learning and Simulation Skills (CLASS) Center provides one of the most innovative educational environments in the nation. Visit the CLASS website to learn more.
Medical education is a fascinating and remarkable privilege that you have now achieved. It is your gateway to a fulfilling career in an honorable profession. But, it is also a lengthy and challenging academic and personal journey, that can at times test your endurance and sense of life balance. Visit the Advising Programs for Medical Student website to learn more.