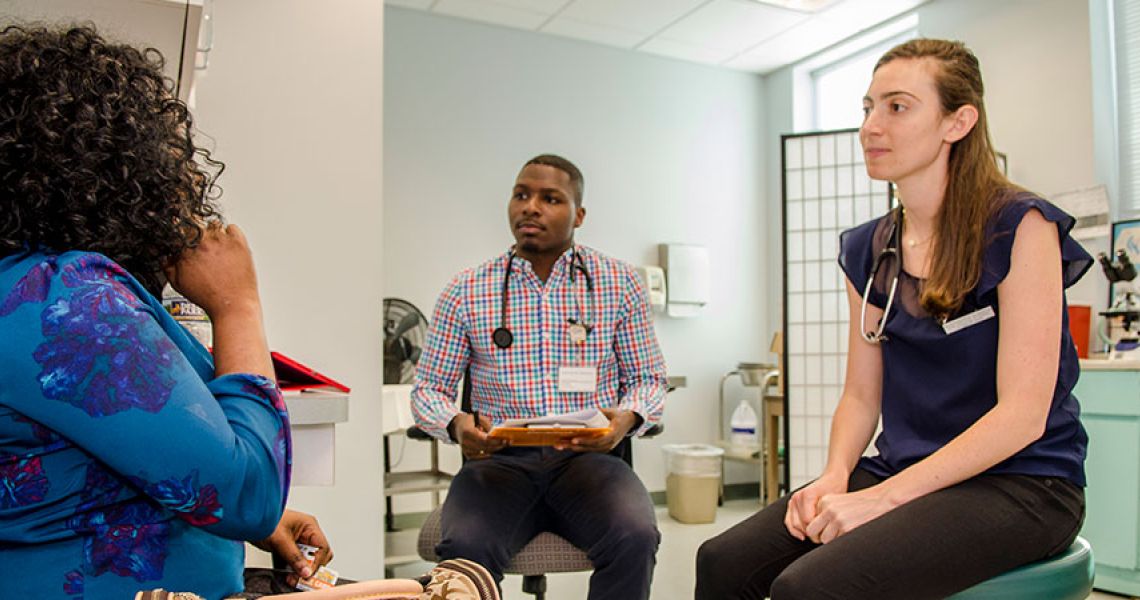 Whether they're looking to interact with others with similar career interests, searching for an opportunity to serve, or craving a cultural or artistic outlet, students in the School of Medicine and Health Sciences can satisfy their extra-curricular interests through the dozens of student organizations and associations available on the GW campus. In medical interest groups, such as oncology, surgery, or emergency medicine, students share professional goals and research interests.
Through organizations such as Physicians for Human Rights, Prenatal Partners, and the Global Health Coalition, they use their medical skills to serve others. By participating in national organizations such as the American Medical Student Association, Student National Medical Association, and Physicians for a National Health Program, students connect with peers at GW and across the nation. And, with groups like the GW Med Running Club and intramural sports, students enjoy well-earned activity and socialization.
For a full list of student groups, visit the Office of Student Opportunities' Student Groups page.