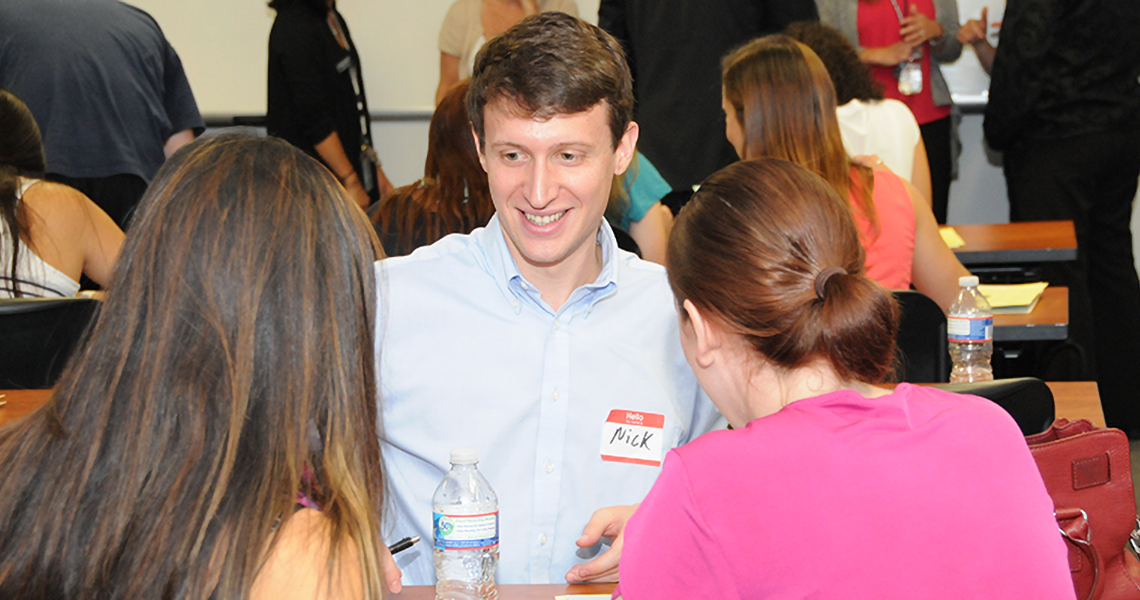 Alpha Eta Society

The George Washington University chapter of the national Alpha Eta Honor Society's purpose is the promotion of scholarship and fellowship with other allied health professionals and to recognize high achievement in and significant contributions to the allied health professions. Each spring the program directors nominate graduating students for induction into Alpha Eta based on academic achievement, leadership, and service. "Together we Serve."

Health Sciences Student Council

The mission of the Health Sciences Student Council is to facilitate events, ideas, and change within the Health Science programs and to better the community at large. If interested joining or for more information email email hsp@gwu.edu.

Physical Therapy Club

The GW Physical Therapy Student Organization welcomes any undergraduate student at GW who is interested in Physical Therapy as a profession or the GW PT Program specifically. Undergraduate membership includes invitation to PT Student Organization professional and social events as well as organizational meetings. If interested joining or for more information email gwdpt@gwu.edu.

GW Physician Assistant Tolton Society

The James K. Tolton Society is the GW Physician Assistant Programs' student chapter of our national professional organization, the American Academy of Physician Assistants (AAPA). We encourage all PA students to join AAPA as a student member and take part in its many activities. Professor Barnett serves as our faculty advisor to the Tolton Society and will assist you in registration, obtaining leadership roles, service activities, and establishing a National Medical Challenge Bowl team to compete at the annual PA conference. In addition, students are encouraged to participate in professional advocacy and many descend upon Capitol Hill to discuss issues confronting the PA profession with congressional representatives.

Student Achievements

Leadership and advocacy are an essential aspect of each program in Health Science. Many of our current and former students are leaders in their communities or professions, and their contributions are recognized through awards, scholarship, or service. Health Science students also engage in classroom-based and professional opportunities to shape the debate on many issues affecting work, health, and society. While the opinions expressed by our students are their own, we are extraordinarily proud of their ability to effectively participate in important national and regional discussions.