When you make a contribution to SMHS, you help a physician-in-training come closer to her dream of treating underserved children. Or a physician-scientist present his findings on autism and young adulthood. Or a young researcher who is determined to find a vaccine for HIV/AIDS. However you choose to contribute, your support changes lives.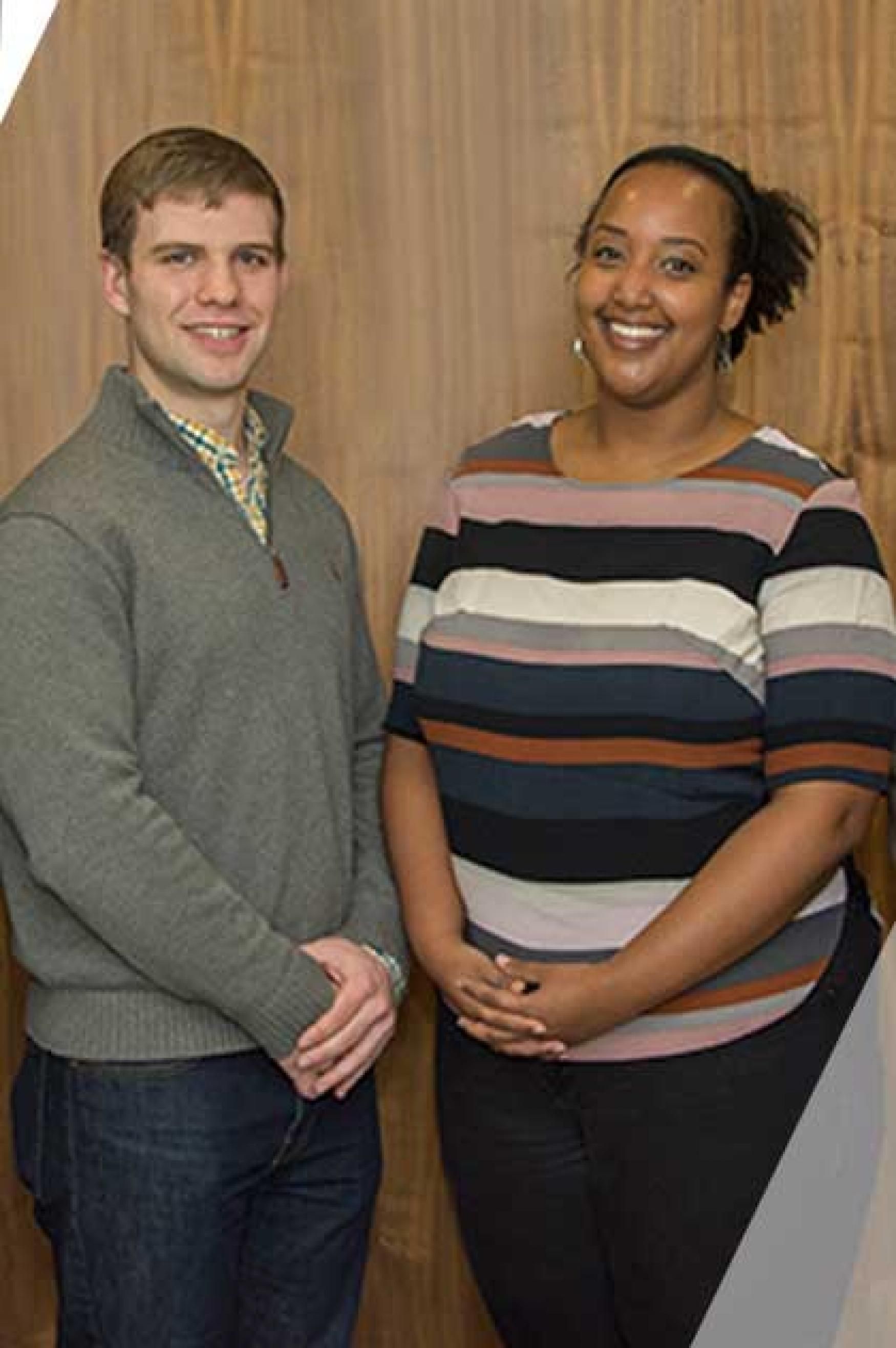 SMHS Student Support Fund
Increasing the number of student scholarships is a top priority for the school. The School of Medicine and Health Sciences (SMHS) Student Support Fund ensures that qualified students, regardless of financial resources, can take full advantage of a GW education.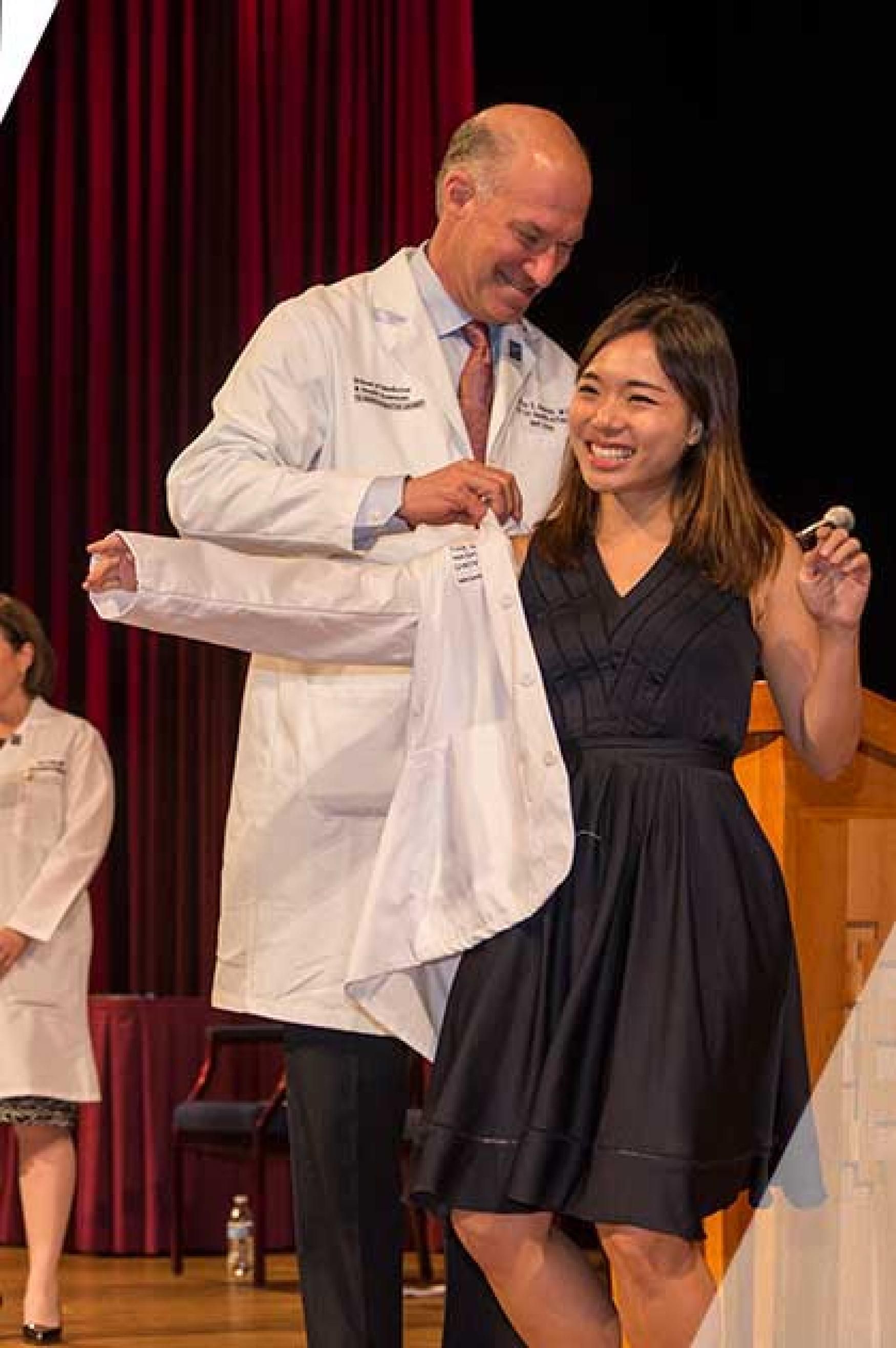 White Coat Initiative
The MD, PA, and PT White Coat Initiatives were established to create a lifelong connection between GW students and alumni. You can sponsor one or more students with the gift of a white coat — a wonderful way to show your support for the next generation of GW health care providers and welcome them on their professional journey.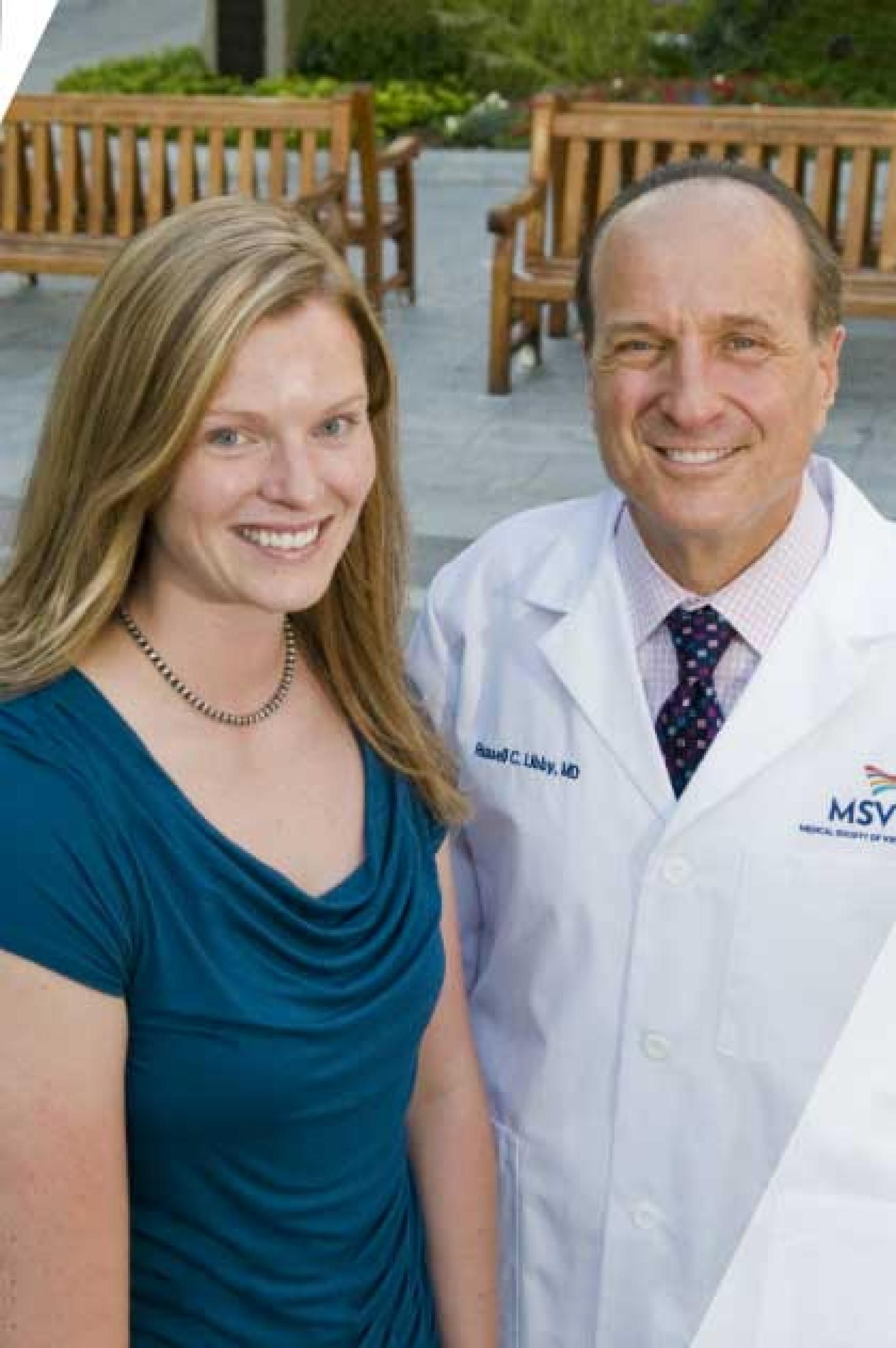 Adopt-a-Doc Scholarship
Initiated in 2010 with a gift from pediatrician Russell Libby, MD '79, the Adopt-a-Doc Scholarship program provides alumni and friends the opportunity to support a GW student throughout the four years of medical school. Adopt-a-Doc enables tangible connections and facilitates lasting relationships that are important to future physicians, especially as they begin their journeys.
Patients and Friends
The Discovery Fund supports the vital patient care, research, educational, and service missions of the GW Medical Faculty Associates and the GW School of Medicine and Health Sciences.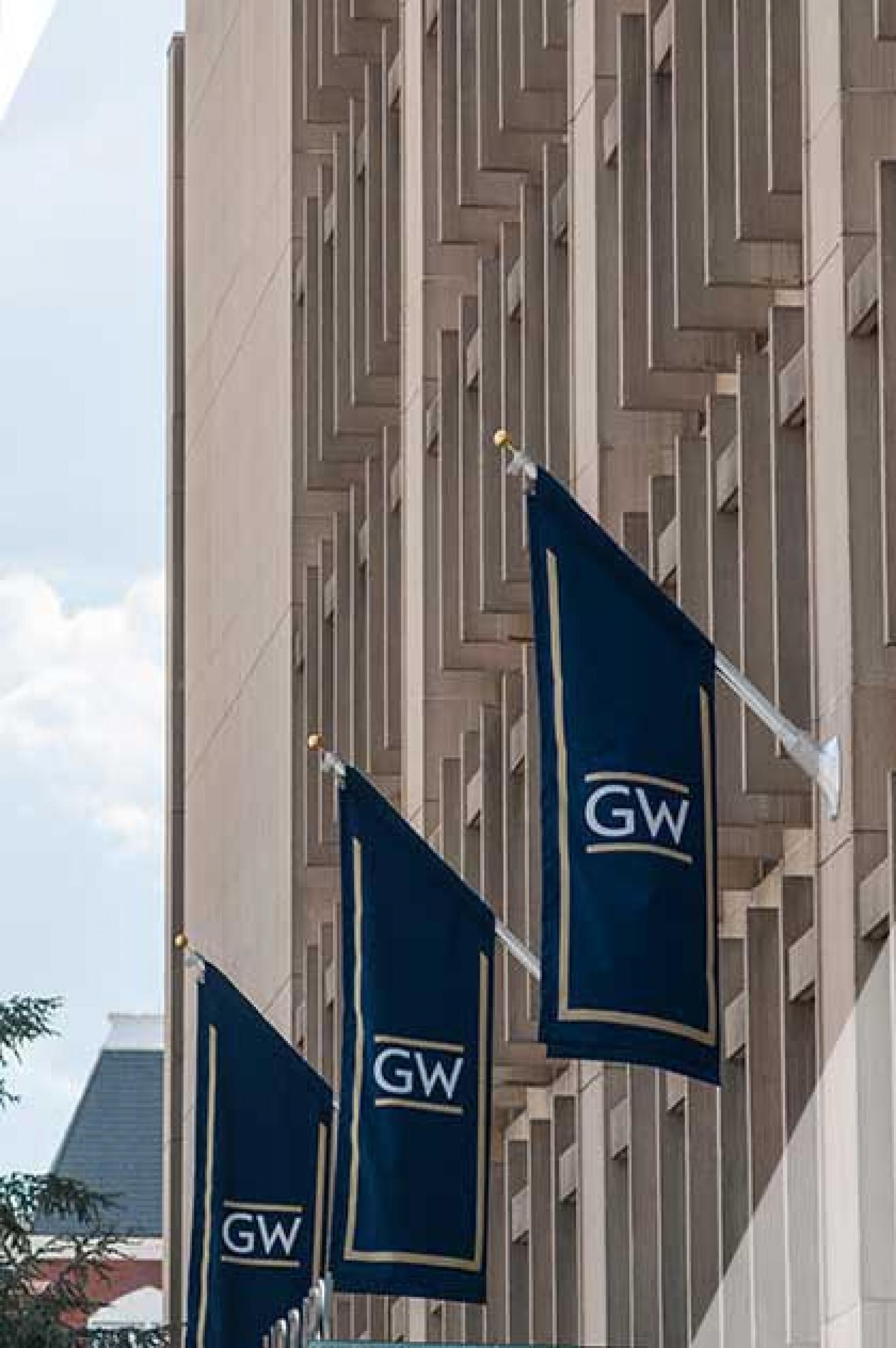 Annual Fund
The Annual Fund benefits every facet of the School of Medicine and Health Sciences. They support student financial aid, advance cutting-edge research, attract top-tier faculty, and strengthen our academic departments and community programs.
Student Professional Enrichment
The GW School of Medicine and Health Sciences has long recognized the multidisciplinary nature of medicine. Our students are repeatedly exposed to the critical overlap between public health, international medicine and health policy, and how this intersection influences the practice of medicine.