Who are the Class of 1985?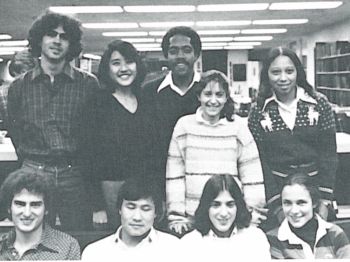 The George Washington University Medical Class of 1985 arrived at the Foggy Bottom campus in August 1981. From different backgrounds, and with an array of experiences and perspectives, we came together as a unified group of future physicians, determined to make an impact on the health of our communities. While we went off into the world to make a difference in the lives of our patients, we came to understand that we as physicians are not immune to illness and loss. Changes in our health, and losses in our families and within our class, have led us to reflect upon what we can do to better care for ourselves, as well as for our patients and our communities.
Why the Alumni Legacy Fund for Physician Wellness?
The time is right for The Alumni Legacy Fund for Physician Wellness and GW is in a strong position to facilitate this effort. Physicians face unique health and wellness risks related to the practice of medicine, and changes in the nature of health care have further emphasized the challenges and stresses we face. Doctors' lives are changing, and a shift in the culture and care of physicians is necessary. While individual practitioners personally benefit from taking better care of themselves, so does the overall health system and our patients.
As our gift in honor of our 30th reunion, the Class of 1985 is initiating a fund to support programs to promote physician wellness and self-care within the GW medical community as a part of life-long learning and professional development.
We envision a program with a wide menu of opportunities aimed to ensure GW medical alumni are healthy and have happy, fulfilling professional and personal lives. Offerings may include topics such as: the impact and responses to a changing and demanding health care system; how to recognize and address burnout and depression; health promotion and health risk reduction strategies; relationship strengthening; career change planning; and physician wellness residencies. Our aim is that these programs will provide educational and professional development opportunities focused on physician wellness throughout the continuum of a full medical career, from student years through all stages of practice.
Although this concept is being initiated by us as the Class of 1985, we believe GW medical alumni of other classes will find this mission compelling and that, once it is established, The Alumni Legacy Fund for Physician Wellness will attract broad alumni support and giving.
How can I help?
Our goal is to raise $100,000 in cash and pledges to initiate The Alumni Legacy Fund for Physician Wellness founded by the Class of 1985. Please consider making a 5-year commitment of $3,000 ($50 per month or $600 per year). Of course, a gift of any amount will be appreciated, and we hope for 100% class participation.
For information on supporting this effort, please contact Drew Flanagan at aflanagan@gwu.edu or 202-994-0764.