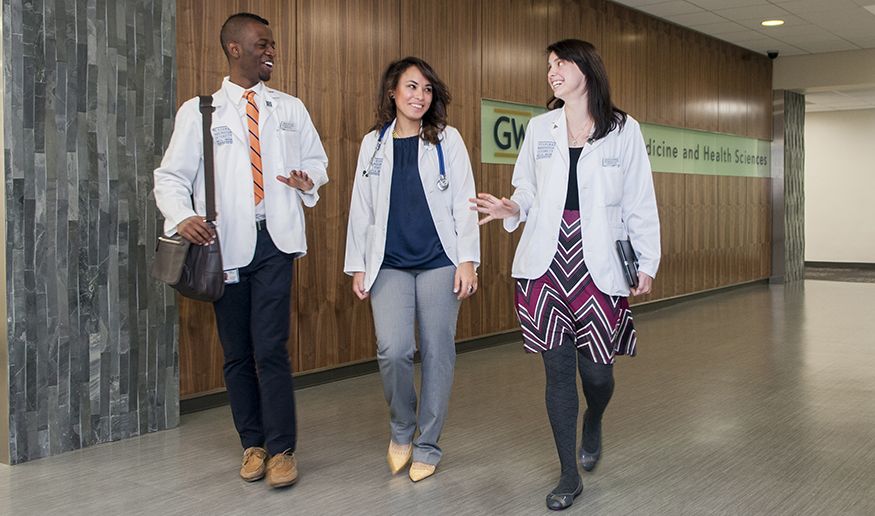 In 2013, Jeffrey S. Akman, MD, Walter A. Bloedorn Professor of Administrative Medicine, vice president for health affairs and dean, established the George Washington University School of Medicine and Health Sciences (SMHS) Office of Diversity and Inclusion and appointed the first associate dean for diversity and inclusion. The office and decanal position enrich the history of SMHS as a leader in embracing diversity.
SMHS is among the oldest schools of medicine in the United States, established in 1824, and the first in the nation's capital. In 1884, the school enrolled its first female student, distinguishing itself for decades as one of the only medical schools in the nation to admit women. Since that time, women have made up a significant number of the matriculates, comprising nearly 50 percent of each incoming class for more than 20 years. This groundbreaking work paved the way for the acceptance of students from different cultural and ethnic backgrounds, sexual orientations, socioeconomic backgrounds, and those with a variety of previous life experiences. The result has been enormous opportunity for growth in our mission to teach with creativity and dedication, heal with quality and compassion, and discover with imagination and innovation. These accomplishments have occurred largely on the basis of the good will of the faculty and administration of SMHS. As we move forward and build on the legacy of diversity and inclusion at SMHS, we are committed to do so with strategic intention.
As a leader in embracing diversity, the staff of the SMHS Office of Diversity and Inclusion works from the paradigm that academic excellence and diversity are inextricably linked. We believe that diversity benefits all members of the academic enterprise. As such, the efforts and initiatives of the SMHS Office of Diversity and Inclusion are focused on promoting a positive institutional culture and climate, and creating a community of excellence where all are welcomed.