How can I make a difference?
I will always be extremely grateful to GW for what they provided me in terms of education and my career as a physician. Making these annual gifts is my way of repaying a debt of gratitude. I'm not a big contributor, but a consistent one, and I think that commitment to support is an important one.
Fred Kohanna, MD '78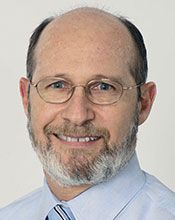 Financing Opportunities
All gifts are an investment in the George Washington University School of Medicine and Health Sciences. There are several ways to make a contribution – explore the option that is right for you.
Monthly Giving

Cash, Check, or Credit

Matching Gifts

Planned Giving

Real Estate

Stocks and Securities

Gifts-in-Kind

Endowment Gifts