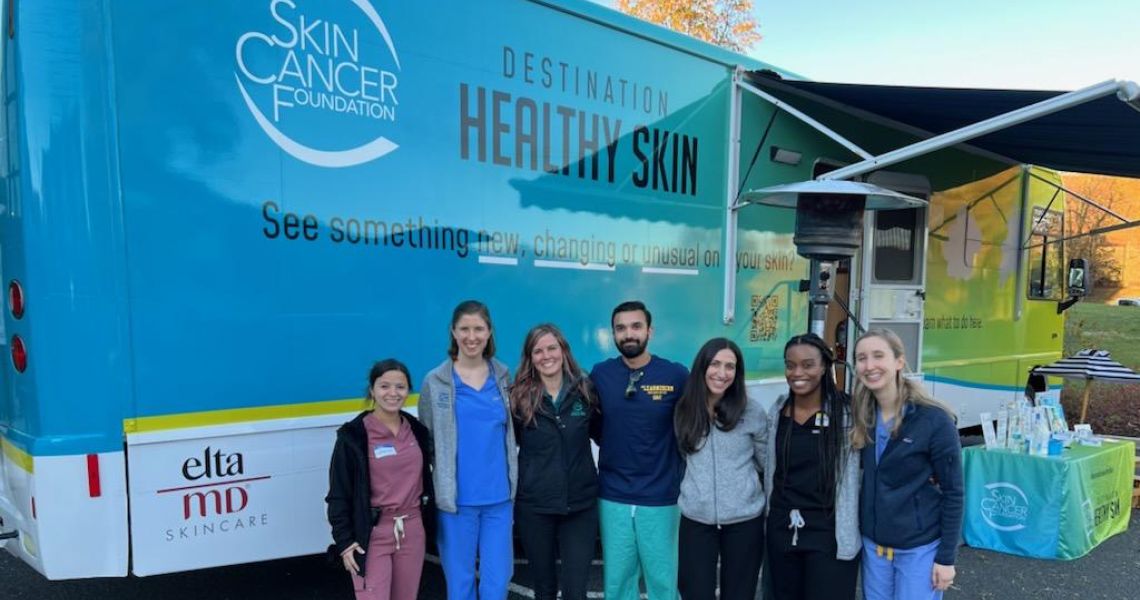 Socially responsible corporations and foundations help to advance a wide range of life-saving programs, research, and innovations through SMHS. These collaborations bring high visibility to our partnering institutions while supporting GW's critical work around population health and health equity, education, and research.
Examples of these powerful partnerships include: 
Learn2Derm: Expanding Health Equity in Dermatologic Care
Sponsored by pharmaceutical and skincare companies and financial institutions
Founded and led by SMHS medical students and dermatology residents, Learn2Derm targets health disparities in low-income and underrepresented communities through education and outreach on skin cancer prevention, skin care, and other dermatologic issues. 
Health Policy Fellowship: Educating Family Medicine Physicians
Funded by the American Board of Family Medicine 
An endowed medical fellowship allows early-career family medicine physicians to explore the relationship between health policy and patient outcomes and promote pathways toward healthier communities and more effective health care.
Precision Medicine Research: Supporting Discovery and Innovation in the Study of Renal Disease
Funded by Personalized Medicine Care Diagnostics
Personalized Medicine Care Diagnostics (PMCDx) supports research into the use of precision medicine in treating kidney disease through funding in memory of long-time SMHS professor Manuel Velasquez in the Division of Kidney Diseases and Hypertension, which established the region's first kidney precision medicine clinic. Clinical assistant professor of medicine Sherry Dadgar, SMHS PhD '13, is founder and director of PMCDx. 
 
Partner With Us
For more information about how your corporation or foundation can partner with GW, please contact cfr@gwu.edu.