By partnering with the GW School of Medicine and Health Sciences, companies and foundations have the unique opportunity to leverage the institution's access and proximity to renowned healthcare, research, and policymaking institutions; gain broad visibility nationally and internationally; and engage with some of the world's foremost health care and research experts in oncology and hematology, neuroscience, cardiology, HIV/AIDS, neglected disease of poverty, genomics, rheumatology, and telemedicine, among other areas.
Philanthropic support and other partnerships with companies and foundations are helping the GW School of Medicine and Health Sciences to usher in a new era of patient-centered health care, innovative education, excellence in service, and cutting-edge research to prevent, treat, and cure life-threatening diseases.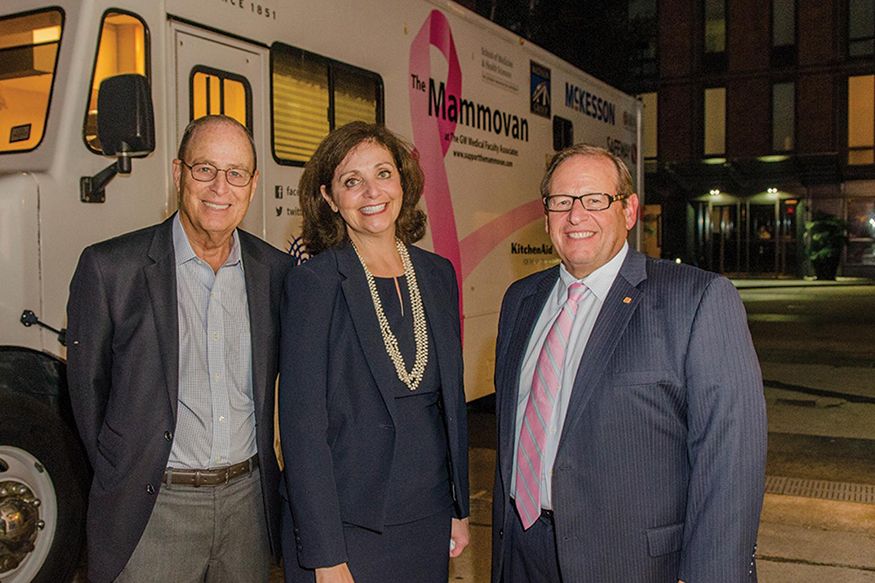 Will you join us and be a part of the future of Medicine?
For more information contact: Joe Matope, Director, Corporate Relations, jmatope@gwu.edu.
Other Giving Options
Learn more about the different ways to give
Our Partners
Socially responsible corporations and foundations help to advance a wide range of life-saving activities at SMHS. These collaborations put our many partnering institutions into a highly visible role in our mission as they help to serve the region's most vulnerable patients. Their philanthropic support yields a high return to society as our physicians, scientists, and health sciences professionals convert funding into action.
Philanthropic support from our partnering corporations and foundations has made many high-impact activities possible, including:
The GW Mobile Mammography Program, or Mammovan, a self-contained mobile unit that travels to corporate and community sites to provide women one-stop screenings regardless of their ability to pay
Supportive care in the D.C. community, including nutrition counseling and
patient navigation; and innovative use of mobile technology to improve patient outcomes related to chronic illnesses such as heart failure, kidney disease, and diabetes
You Can Get Involved Today
To find out how your corporation or foundation can partner with us as we teach, heal, discover, and serve in the nation's capital, contact Joe Matope, Director, Corporate Relations, jmatope@gwu.edu.