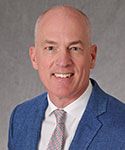 The George Washington University School of Medicine and Health Sciences (SMHS) Clinical Public Clinical Public Health program has launched an initiative focusing on Criminal Justice Health. The program is spearheaded by Dr. Newton E. Kendig, Clinical Professor of Medicine, retired Assistant Surgeon General in the United States Public Health Service and former Medical Director of the Federal Bureau of Prisons at the United States Department of Justice.
GW's initiative on Criminal Justice Health comes at an important time for this often overlooked area of engagement for public health.
Every community in America is affected by criminal justice-involved (CJI) populations as millions of persons are annually released from US jails and prisons and return to their families and communities.
CJI populations are disproportionately affected with serious health issues important to public health. These include chronic addiction, infectious diseases, and serious mental illnesses.
More effectively addressing the health needs of CJI populations will help reduce health care disparities and result in healthier and safer communities.
Academic health centers can be pivotal in achieving this goal. They can lead educational efforts, the development of sound public policy, the implementation of meaningful research, and the delivery of quality health care to CJI populations.
GW SMHS seeks to improve the health of underserved individuals and populations through university cross-disciplinary collaboration and innovation.
---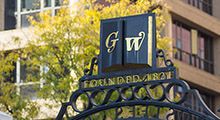 Explore opportunities for medical students through our Introduction to Correctional Medicine, Case-based Elective in Criminal Justice Health, and Jail Patient Education Initiative.
Explore GW's initiatives to integrate justice-health care into the four-year medical student curriculum detailed in "The Importance of Criminal Justice Health Education for Today's Medical Students and Strategies for Integration into Medical School Curricula," published in the Journal of Correctional Health Care, 2022;28(1):3-5.
---
Review a public policy agenda for correctional health care recommended by the American College of Physicians and authored by Dr. Kendig, "Health Care During Incarceration" in the December 2022 edition of the Annals of Internal Medicine.

In August 2018, GW convened a symposium of 27 key stakeholders to discuss the care of incarcerated transgender patients. Symposium findings were published in the Journal of Correctional Health Care, "Developing Correctional Policy Practice and Clinical Care Considerations for Incarcerated Transgender Patients Through Collaborative Stakeholder Engagement." 2019;25(3):279
---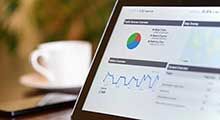 Learn more about some of our previous webinars and upcoming webinars.
---
The program offers both a graduate certificate and a full master's degree curriculum built on serving the unique health care needs of incarcerated patient populations, improving health outcomes, and leading correctional health care teams. 
Contact Correctional Health Administration program
---
Contact Us
Newton Kendig
Program Director
Criminal Justice Health Initiative
nek@gwu.edu
---