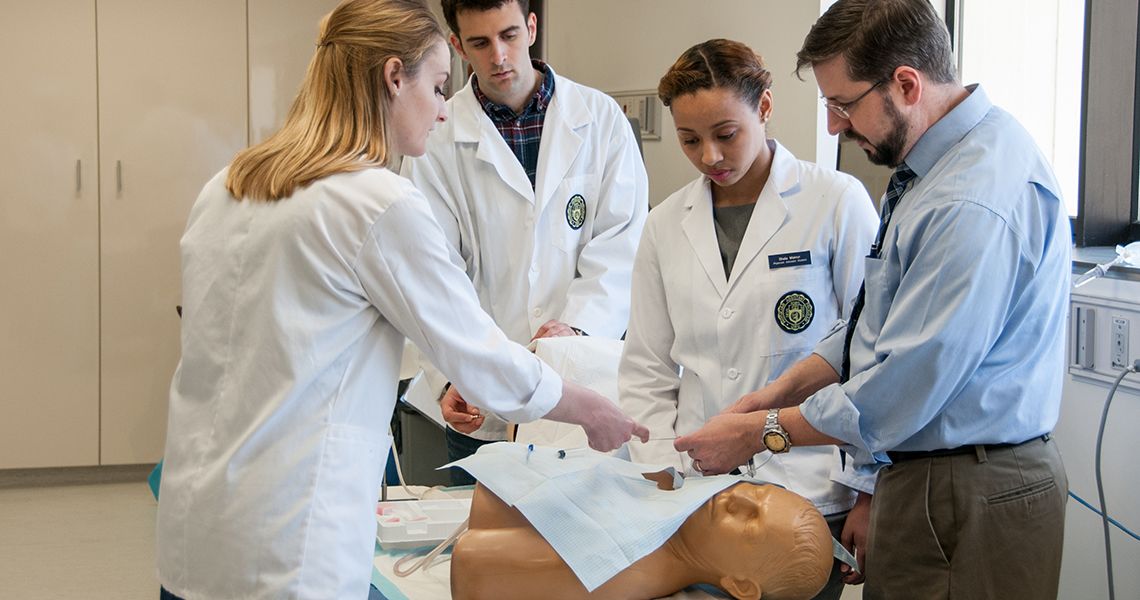 When it comes to caring for patients, there is no such thing as a second chance. So GW Health Sciences students have the unique opportunity to practice their clinical and interpersonal skills in the Clinical Learning and Simulation Skills (CLASS) Center, one of the most advanced, state-of-the-art learning facilities in the nation. It is here that students gain the comprehensive clinical exposure, feedback, and evaluation they need to become both technically adept and humane caregivers for their patients.
Located on the sixth floor of the GW Hospital, the CLASS Center hosts clinical/education rooms, the Simulation Center (SimCenter), and exam rooms for interactions with standardized patients. The SimCenter is home to a family of simulated patients, or highly sophisticated computer-controlled manikins that allow students to practice such techniques as airway management, emergency resuscitations, trauma care, obstetric management and teamwork skills.
In the medical education suite – which houses 12 patient examination rooms – students care for "standardized patients," or actors playing the role of actual patients. These encounters train students in basic clinical skills, including history taking, physical examination, communication, and relationship building. The interactions are observed by faculty and recorded for later viewing and evaluation.