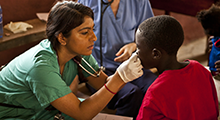 Serving more than 7,000 health care professionals through approximately 120 partnerships in more than 45 countries, the Office of International Medicine Programs is dedicated to contributing to the SMHS mission of improving the health and well-being of our local, national, and international communities. Our goal is to provide life-changing opportunities to build the capacity of other countries and share the latest advances in medicine and health care.
Learn more International Medicine Programs
---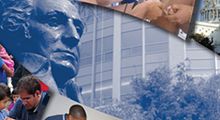 To enrich students' experiences beyond the classroom, the OSPE offers professional development, advising, programs, and resources. The Scholarly Concentration program, one of the OSPE's signature programs, offers eight concentrations of study designed to enhance what students are learning in the medical curriculum. In support of exceptional opportunities, including, research-related summer internships and international electives, the OSPE administers a variety of scholarship programs. 
---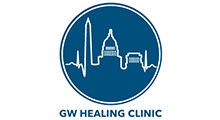 Since its founding in 2006, The GW Healing Clinic has strived to help expand access to health care for the vulnerable residents of Washington, D.C., regardless of insurance status or ability to pay. Student volunteers provide comprehensive primary care and social services to underserved patients. Every Tuesday evening, a team of dedicated medical students, physician assistant students, public health students, and volunteer attending physicians staff the exam rooms and lab and provide health education for patients. 
Learn more about the GW Healing Clinic
---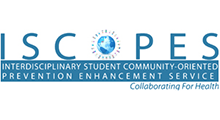 ISCOPES is a service-learning program that places first-year medical students, physician assistant students, health services management and leadership students, graduate public health students, and physical therapy students on interdisciplinary teams to effectively engage in intensive, health promotion experiences.
---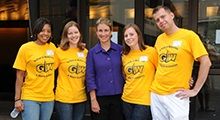 Whether they're looking to interact with others with similar career interests, searching for an opportunity to serve, or craving a cultural or artistic outlet, students in the School of Medicine and Health Sciences can satisfy their extra-curricular interests through the dozens of student organizations and associations available on the GW campus.
Learn more about Student Organizations
---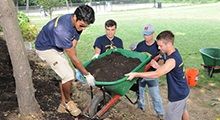 SMHS offers students a number of opportunities to get involved in their community with service projects and initiatives.
Learn more about Community Services
---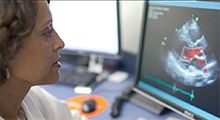 Medical research is a key feature of the GW experience and mission. Groundbreaking research takes place in our biomedical research laboratories as well as in clinical settings and with our community partners. Medical students can experience research firsthand through a variety of programs, including the research track and a summer fellowship program between the first and second years. Ongoing research projects funded by the National Institutes of Health and other sponsors are as varied as genomic and microRNA studies and telemedicine in end-stage renal disease to ensure that disadvantaged cancer patients receive the best guidance as they navigate through multiple health care providers.
GW's annual Research Showcase features keynote addresses and panel discussions on leading-edge research projects. Students and residents have the opportunity to submit research abstracts and present oral and poster reports on their own research initiatives.