The GW Clinical Public Health curriculum employs multiple modalities to integrate public health, population health, health policy and systems thinking into the medical education: Patients, Populations and Systems courses,  enrichment of the Clinical Skills and Reasoning and Professional Development curriculum with public health and population health content, and intensive field experiences in applied Clinical Public Health known as Summits.

GW's unique emphasis on Clinical Public Health has allowed me to more fully understand the​ relationship of individual health to community health, health policy and health care systems. GW's program has profoundly influenced my understanding of the role I want to take as a physician to create, influence and lead community health policy and program innovations.
Cara R. Muñoz Buchanan, MD Class of 2019
---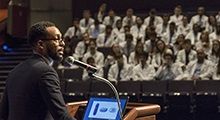 Woven throughout pre-clinical medical education, "Patients, Populations, and Systems" (PPS) courses provide foundational knowledge of public health, population health, health policy, and health systems.
PPS courses are integrated throughout the pre-clinical medical education curriculum. These sessions provide students with foundational training in core public health and population health principles, and focus on application of these principles to the clinical setting, and the community, as well as the students' future role as clinicians in our 21st century health systems.
Learn about Patients, Populations, and Systems courses
---
Enrichment of "Fundamentals of Medicine" Coursework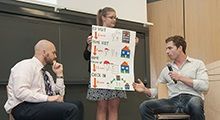 Standard medical education sessions (lectures, case-based learning, and small group sessions) are augmented with core Clinical Public Health content.
Fundamentals of Medicine courses are the foundation of the medical education curriculum.  These courses are enriched with public health and population health throughout, health policy and systems, teamwork, and leadership.  In addition to being integrated into each organ-system based Fundamentals of Medicine blocks, Clinical Public Health content is also incorporated into the cross-block, case-based Clinical Skills and Reasoning sessions.  Finally, within Professional Development small groups, students have the opportunity to set the groundwork for their future leadership roles as community health change agents.
Learn about Fundamentals of Medicine
---
Summits are multi-day, experiential sessions that integrate knowledge of basic and clinical science with applied Clinical Public Health skills while including fieldwork and opportunities for consultation with public health leaders.
Learn about Clinical Public Health Summits
---
Community Health "Healing Clinic" Elective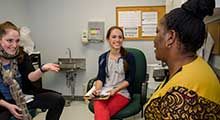 The Community Health "Healing Clinic" Elective is one of 2 specialized 4th year electives designed for students interested in developing more skills, learning, and applying their knowledge in community health.  This elective develops fourth year students as preceptors in the medical educator role and professionally develops students to function effectively in low-resource settings in a socially minded, culturally competent, and cost conscious manner. The elective serves to provide students with further exposure to community health organizations, models of Federally Qualified Health Centers, and social services that make up the urban health safety net. Additionally, the elective is designed to facilitate in the transition between 4th year and intern year by increasing responsibility, medical assessment and plan development, and coordination and continuity of patient care.
The elective is divided into a clinical and teaching component.  Students are required to complete 12 clinical shifts in the "Healing Clinic", GW's student-run free clinic, precept and provide feedback to pre-clinical students, document updates in the Electronic Medical Record, serve as patient navigators for families, coordinate referrals for patients to subspecialists, and collect and follow up with families on laboratory assessments.  Student's reflect on their experiences through formal and informal processes and complete case reports, teaching rounds, and site visits during the intensive experiential rotation.
---
Experiential Learning in Community Health Elective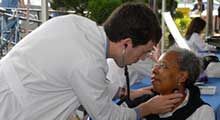 "Experiential Learning in Community Health" is a 4th year elective in which students are able to create project-specific community health leadership experiences that will develop their ability to identify important community health issues, engage with key stakeholders around specific community health/population health problems, recognize important social determinants of health and to work collaboratively to develop solutions to identified community health problems.
The elective allows students to use experiential learning to build skills in community health engagement and management.  Students are required to work alongside a mentor/organizational leader to select a problem and complete a number of key informant community interviews, site visits, and community meetings to explore the problem: barriers, facilitators, and solutions.  Students also gain further skills in community health through completion of pre-selected didactic training on a variety of tangible and applicable skills for population health.  Lastly, students create innovative programs and policy proposals through collaborative partnerships to address identified problem.
---
Introduction to Correctional Medicine Elective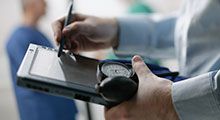 All GW 3rd and 4th year medical students are eligible to participate in an elective rotation entitled "Introduction to Correctional Medicine."  The clinical practice site for this rotation with be the Central Detention Facility and Correctional Treatment Facility operated by the District of Columbia Department of Corrections.
Learn about Correction Medicine
---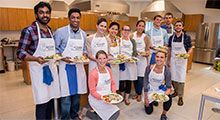 The Culinary Medicine elective is offered during the fall and spring semester to third- and fourth-year medical students provides students the skills to teach patients how to incorporate healthy eating for the prevention and treatment of disease by altering their diets, meal preparation and food choices.