Kudos to Clinical Research & Leadership Faculty, Students, Residents, and Fellows 
Congratulations to the George Washington University (GW) School of Medicine and Health Sciences (SMHS) faculty, students, and residents who received appointments, awards, and honors over the past month.
August 2020
CLINICAL REASONING.
Anthony Artino of HS Administration and HHFR and co-authors have published in Advances in Simulation.
MASTER TEACHER.
Yousif Barzani of BLS completed the SMHS Master Teacher Leadership Development Program.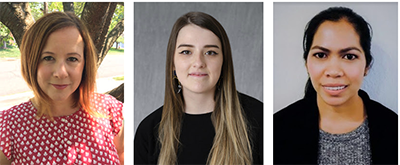 ADVISING RELATIONSHIPS.
Terri Bevilacqua, Ivy Meadows, and Jonalyn Phelan of BLS participated in a webinar.
CONTINUING CREDIT.
BLS was approved to offer continuing education credit to laboratory professionals.
FUTURE FACULTY.
Reamer Bushardt co-chaired, "Health Professions Faculty for the Future; A Virtual Workshop of the Global Forum on Innovation in Health Professional Education."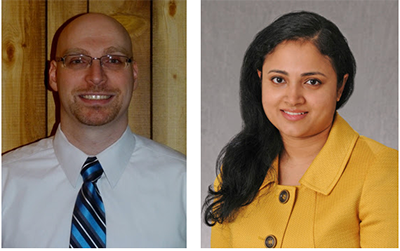 KEYS TO THE FUTURE.
Cliff Cymrot and Sachi De Silva of BLS received the Keys to the Future Award at the American Society of Clinical Laboratory Science (ASCLS) conference.
POSTER & VISIT.
Cliff Cymrot and Marcia Firmani of BLS presented a poster at the ASCLS conference this summer.
WINNING AUTHORS.
Marcia Firmani and Yuliya Dobrydneva of BLS received a Clinical Laboratory Science Distinguished Author Award.
CAREER CHANGER.
Rohini Ganjoo of BLS and co-authors presented, "Facilitating collaboration for undergraduate career changer students," at the American Association of Microbiology Conference for Undergraduate Educators in July.
TEACHING ETHICS.
Rohini Ganjoo, Yuliya Dobrydneva, Lisa Schwartz, and Marcia Firmani of BLS and co-authors have authored a chapter.
ALUM HONOR.
Gaetano "Guy" Lotrecchiano of CRL has received the GW Graduate School of Education and Human Development (GSEHD) Dean's Outstanding Alumni Achievement Award.
FACULTY PERCEPTIONS.
Joyce Maring of HHFR and co-authors from the GW School of Nursing published in a May issue of Nursing Education Practice.
PRESENTING...
Carol Rentas of BLS presented, "Reinforcing concepts with virtual labs in clinical chemistry," at the annual ASCLS conference.
KNEE MATTERS.
David Scalzitti of HHFR and co-authors have published, "Physical therapist management of total knee arthroplasty," an online clinical practice guideline in Physical Therapy in June.
SMHS SERVICE.
Lisa Schwartz of BLS has been appointed to serve as chair of the Health Sciences Student Evaluation Committee.
PREDICTING SUCCESS.
Lisa Schwartz, Rohini Ganjoo, and Yuliya Dobrydneva of BLSpublished in Heliyon.
MEASURING COGNITION.
Jen Weaver and Alison Cogan of HHFR , Leslie Davidson of CRL, and Trudy Mallinson of HS Administration and CRL have published in Archives of Physical Medicine & Rehabilitation.
EMERGING SCHOLAR.
Maranda Ward of CRL has been awarded a SMHS Emerging Scholars Fellowship.
WDYT CONTEST.
Thanks to everyone who entered our "What do you think?" contest to guess when we would return to campus.
WELLNESS.
Are you facing personal challenges during the pandemic and want to talk with someone? GW offers anytime support via its Wellness Hotline.