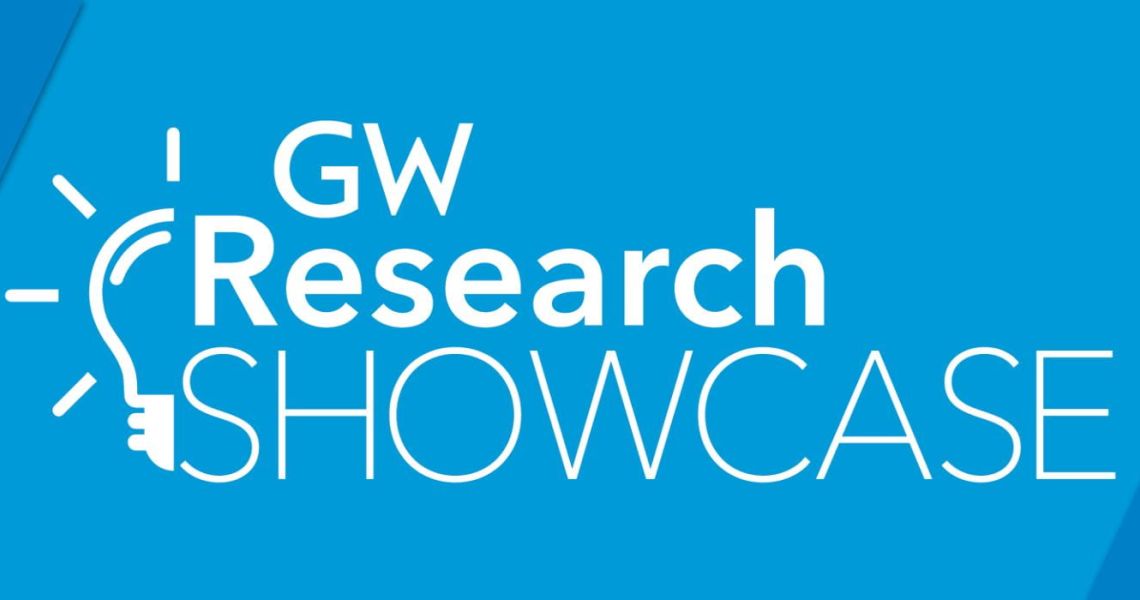 GW Research Showcase, previously GW Research Days, highlights the breadth of innovation and creativity being conducted at GW across all disciplines. Students, undergraduate and graduate, are invited to present their work and compete for prize money.
2021 Prize Winners
Health Sciences

1st Place
Wencesley Paez - "Impact of Advanced Clinical and Translational Research Educational Programs on Oncology Specialties and Career Development"

2nd Place
Emily Balog - "Facilitating Aging in Place and Community by Empowering Participation in Society"

Honorable Mention
Emily Gray - "Association between the Vaginal Microbiome and Preterm Birth"

Honorable Mention
Rupinderjit Kaur - "Policies for Safer States: COVID-19 Disease Risk"

Institute for Biomedical Sciences

Best Oral Presenters / Best Poster 1st Place
Julie Ahn - "B cell depletion reduces glial reactivity in an animal model of multiple sclerosis" and
Samantha Dow - "Brain Cellular Senescence as a Potential Mediator of Angiotensin II-Induced Hypertension"

Best Poster 2nd Place
Katherine Blackmore - "An obligatory forebrain-hypothalamic ER stress driven circuit mediates hepatic steatosis during obesity"

Best Poster 3rd Place
Jessica Schenck - "HIV-1 Nef disrupts oligodendrocyte morphology and myelin integrity in the central nervous system"
For more information, we encourage you to visit the GW Research Showcase website.