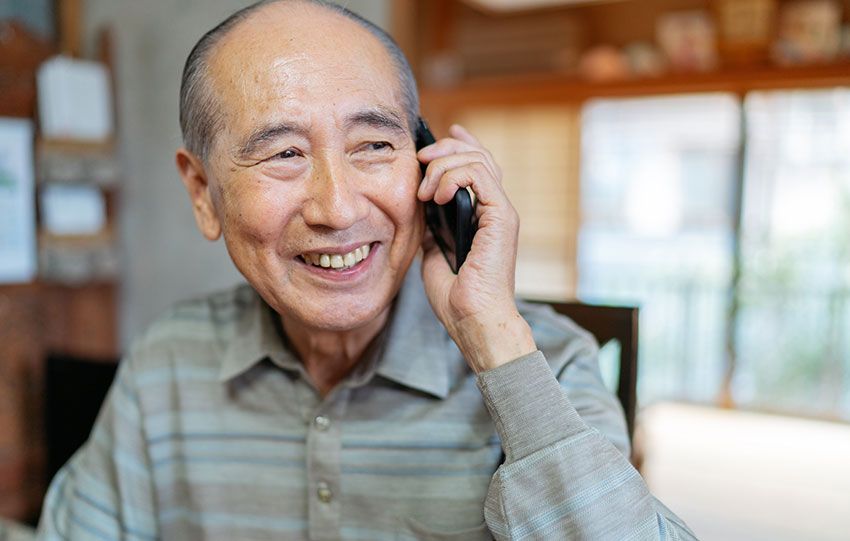 The new COVID-19 social distancing recommendations can be hard on everyone. Among elderly populations loneliness can have a wide range of negative effects on both physical and mental health. Students at the George Washington University School of Medicine and Health Sciences (SMHS) are working to combat social isolation by offering a friendly voice for seniors to talk to. 
The idea, GWU Reaching Out, sprung from brainstorming sessions by members of the SMHS Geriatrics and Palliative Medicine Interest Group. The students wanted to help others, but weren't sure how. Their mentor, Christina Prather, MD, assistant professor of medicine at SMHS, suggested connecting over the phone with residents who may feel the most isolated by social distancing. 
"As a geriatrician, I recognized that … we weren't taking about how to reach our patients who may be isolated in their homes and unable to get the basic things they need," Prather said.  "As I was brainstorming how to reach out to this population, several of my conscientious students … offered to do anything they could to help our older adults."
Seniors who'd like to receive a call can dial (202) 709-6344 and leave a voicemail with their name, phone number, and preferred time of day they'd like to be contacted, explained Olivia Silva, first-year MD student. 
The calls, added fourth-year MD student Julia Merriam, are intended to be conversational, not medically oriented. 
Prather noted that it can be difficult to reach isolated seniors and she encourages people who may know a senior in need of some social connection to reach out through the website. 
In addition, to expand their reach to area seniors, the students are working with the DC Office of Aging and Community Living, Iona Senior Services, and the DC Villages network.  
Currently, more than 40 students have signed up to participate, according to Elizabeth Ghandakly, second-year MD student. She added that the calls are private. They come in through an anonymous number via Doximity, and, once finished, the senior will be put back on the list to get a call from another student, unless they opt out.  
"Ultimately, while we all have to do our part to flatten the curve, it may be a lonely time for seniors in our community who may be less tech savvy and find themselves isolated from their normal social supports," said Ghandakly. 
The student volunteers also have a closing script when ending each call where they can assess whether the senior is in need of other assistance at the time, added Silva, and they are given resources and tips from VitalTalk to help them navigate any questions or concerns about COVID-19 that may arise during the call.
"It can be hard to shake the feeling of not doing enough," she added. "Working on GWU Reaching Out has felt like a safe and useful way to support the community. It's given me more of a sense of purpose."