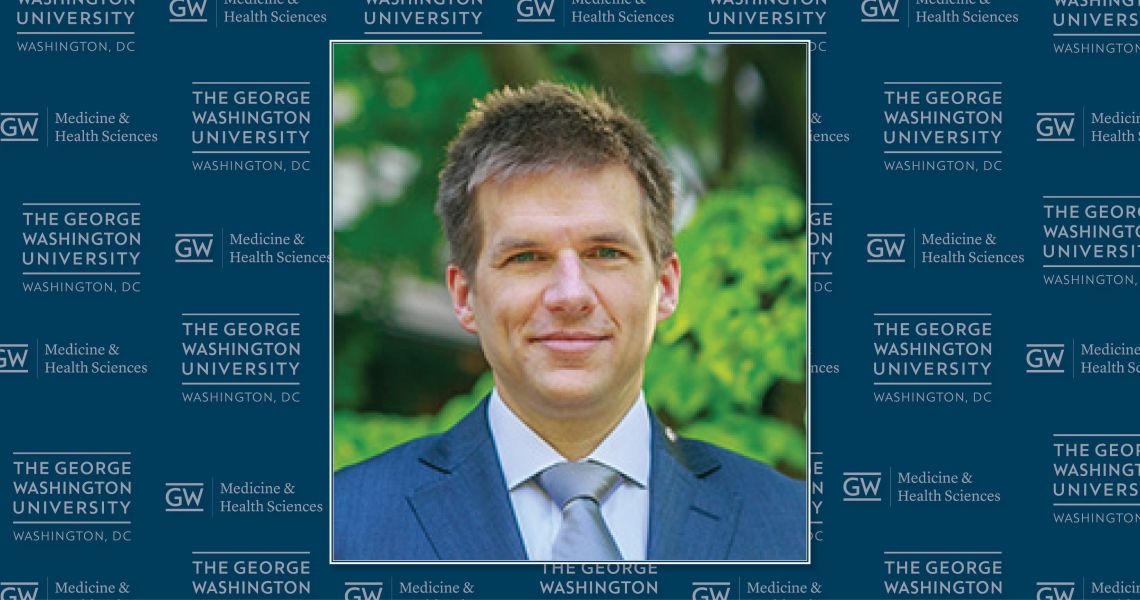 Announcement (August 2023) — The George Washington University (GW) School of Medicine and Health Sciences (SMHS) has selected Steven Davis, MD, associate professor of Emergency Medicine, to serve as the Assistant Dean of Student Affairs for the MD Program. Davis has served in this role in an interim capacity since June 2021.
In this role, Davis works alongside members of the SMHS leadership team to develop and deliver academic and career advising programs for MD students, and to align student advising efforts across campus. Davis is also charged with oversight of the SMHS Office of Student Professional Enrichment (OSPE) and the Office of Financial Aid. Working with the talented OSPE team, Davis helps direct the MD Program's co-curricular Scholarly Concentrations, administer student research and travel scholarships, and serve as an administrative liaison to SMHS student leadership and student interest groups. With the highly skilled team within the Office of Financial Aid, Davis helps ensure access to financial resources and provide guidance on financial health. 
"Dr. Davis has forged many important relationships with our students and has provided the right supports to successfully matriculate through our program," said Richard J. Simons, MD, senior associate dean of MD programs and professor of medicine at SMHS. "He has made a significantly positive impact on the lives and careers of many students in our program."
Davis served as director for student clerkships in the Department of Emergency Medicine from 2013 to 2021, and served as chair of the Clinical Curriculum Subcommittee at SMHS from 2015-2022. He is a recipient of the National Clerkship Director of the Year Award from the Society for Academic Emergency Medicine Academy of Clerkship Directors in Emergency Medicine (CDEM), and of the Distinguished Teaching Award from SMHS. Davis previously served as director of the Health Policy Scholarly Concentration at SMHS and has developed and directed GW courses and student groups in clinical medicine, health policy, and professional development since 2009. He has served on curriculum and assessment committees within CDEM and is a member of the National Board of Medical Examiners' Advanced Clinical Examination Task Force. 
Davis has presented nationally in the fields of emergency medicine, public health and health policy, and has published on topics in clinical emergency medicine and medical education. Davis is a graduate of the University of Texas Southwestern Medical School and completed his emergency medicine residency training at GW. He is also a graduate of the Master Teacher Leadership Development Program at the GW School of Education & Human Development. 
"Working alongside our accomplished GW students as they navigate the MD curriculum and plan for their post-graduate training is both a joy and an honor. As they experience the exciting achievements – and also the inevitable challenges – along the way, every member or our Student Affairs team is committed to serving as their biggest cheerleaders and their trusted advisors at every step," said Davis. "I am thrilled to be a part of this terrific team of students and faculty advisors as we forge ahead together."
Davis assumed the role of assistant dean of student affairs in May 2023.