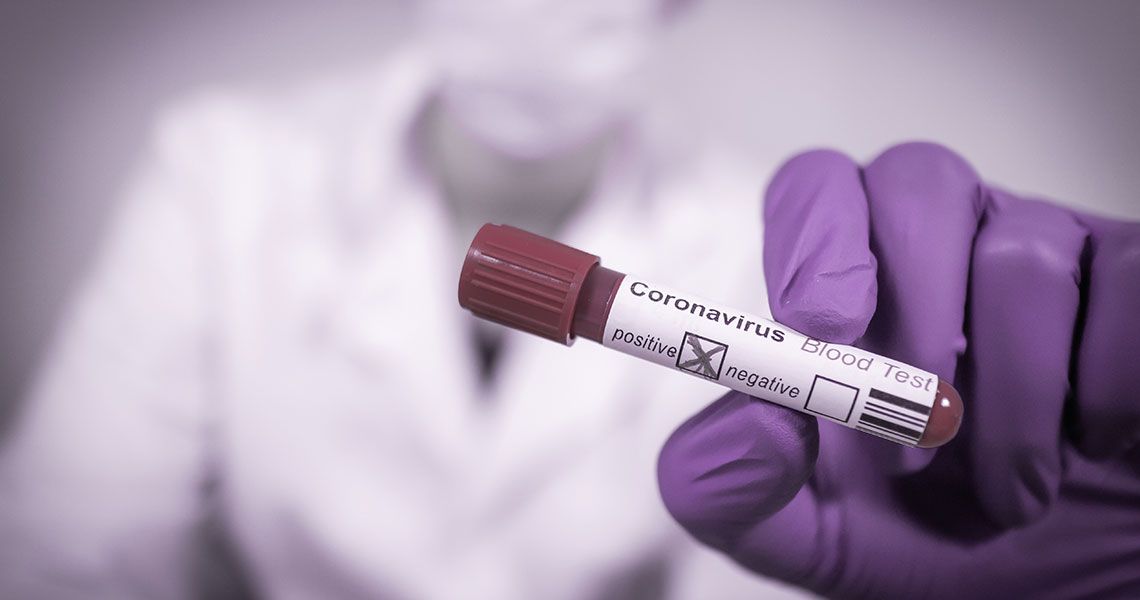 Testing is an important part of flattening the curve and stopping the spread of COVID-19, and nonprofit Bread for the City is working hard to offer testing to underserved residents throughout the city, an effort made successful with the help of students from the George Washington University School of Medicine and Health Sciences (SMHS).
Fourth-year MD students Margot Quinn and Paulina Ong and PA student Andrew Persaud are just some of the SMHS students who can be found helping with testing, tracking the status of test results, providing education to residents on the virus, and more. 
"Being able to dedicate time to this cause has been an unexpected opportunity after medical student clerkships got suspended due to the pandemic," said Ong, who serves as a volunteer coordinator and testing manager at Bread for the City. "Supporting this testing initiative at Bread, it feels so meaningful to be able to help make testing available to anyone who needs or wants it." 
Bread for the City, which has two locations in D.C., seeks to help low income residents by empowering them and providing food, clothing, medical care, and legal and social services to reduce the burden of poverty. 
The organization is currently offering free, walk-up testing on Tuesdays and Thursdays, with no requirements for insurance or criteria for symptoms. Currently, they are testing upward of 200 people a week, Ong said.
"Some patients need documentation of a negative test in order to return to work, so in a way we're helping people stay employed," added Persaud. "Others just want to be tested for peace of mind. They want to know that they don't have the virus so that they can't infect their loved ones or others in their communities."
Persaud said what he does on each shift varies. Some days he'll interact with patients by registering them in the electronic medical record, ordering labs, or providing information about symptoms of the virus. Other days he makes phone calls to patients with the results of their test. 
As the manager for the student volunteers, Quinn helps to recruit students and determine their schedule to assist with testing. While they have gotten the support of MD and PA students at both SMHS and Georgetown University, Quinn said it has been a challenge finding the number of volunteers needed, especially because many students have left D.C. to return home. 
"It has meant that Paulina and I have had to work every testing and call center shift since we opened in April," she noted. "I had no idea it would turn into a full-time job, but it has been really rewarding and felt right from the beginning."
Quinn added that from the moment she heard that COVID-19 had turned into a pandemic, she wanted to help.
Early on, she babysat for a local physician while he worked in the hospital, but she also wanted to put her burgeoning medical education to good use. When Randi Abramson, MD, assistant clinical professor of medicine at SMHS and chief medical officer at Bread for the City, reached out about the opportunity, Quinn knew it would be the perfect fit.
"After every testing shift I notice how satisfied I feel, like I am coming off a really productive day at work," she said. 
Ong added that the experience also is helping her feel even more connected to the city. 
"Through this experience, I feel I am able to gain a more personal understanding of how this pandemic is directly affecting our community and our most vulnerable," she said. "It has been amazing to feel engaged with patients again, to hear their stories, and to help advocate for the health and safety of our patients and community."