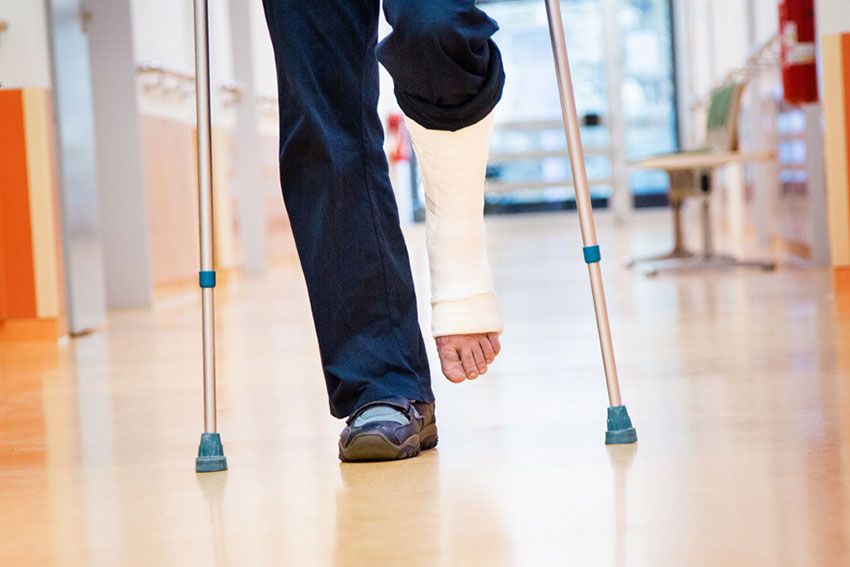 The George Washington University (GW) Medical Faculty Associates' Department of Orthopaedic Surgery will be opening for walk-in services for the GW community. The new hours will offer direct access to orthopaedic specialty care.
Prior to arrival, patients should verify with their insurance company that they are allowed to be seen without a referral. If a referral is needed, please contact your primary care physician. After the referral is obtained, the Department of Orthopaedic Surgery will be happy to schedule an appointment ASAP. Appointments can be made by calling 202-741-3300.
This service, which will be open to GW employees and their families, features Monday through Friday walk-in care hours at the department's 2300 M St., NW, Suite 500 offices, from 9 to 11 a.m. and 1 to 3 p.m.
"In this era of COVID-19, we felt our GW family deserved direct access to orthopaedic specialty care without the added burden when applicable by your insurance guidelines," explained Raj Rao, MD, chair of the Department of Orthopaedic Surgery and John P. Adams Professor of Orthopaedic Surgery at the GW School of Medicine and Health Sciences. He added that they also have X-ray capabilities on site. "Now, when the unexpected happens, or a nagging problem becomes too much, patients have access to care from a specialist."
Whether it's sprains, strains, and muscle tears; sports-related injuries; or serious neck and back pain, new or existing patients can go straight to the GW MFA for prompt, walk-in care.
The clinic features a coordinated team of physicians, including foot and ankle surgeons, sports medicine experts, shoulder and elbow specialists, hand surgeons, neck and lower back specialists, hip and knee joint replacement surgeons, and experts in treating everything from fractures to complex orthopaedic trauma. Additional services by orthopedic assessment could include occupational and physical therapy, pain management, and CT and MRI imaging.