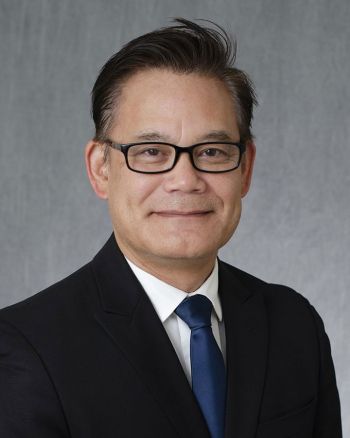 Roger Ideishi, JD, OT/L, program director of the occupational therapy doctorate program and professor of health, human function, and rehabilitation sciences at the George Washington University School of Medicine and Health Sciences, was named one of 50 cultural leaders by the Kennedy Center. This award, in honor of the Kennedy Center's 50th anniversary, recognizes "leaders and organizations that, through sustained excellence of artistic, educational, athletic, or multi-disciplinary work, are lighting the way forward."
Over the past 30 years, Ideishi has developed community arts programs for people with intellectual disabilities and members of the neurodiverse community. He has also led research in related areas, such as how people with developmental disabilities can drive community research and how immigrant families with children with autism encounter both cultural and linguistic barriers and the supports needed to navigate health care, social systems, and education, among others.
"The arts provide joy and opportunities that deserve to be experienced by the entire community," said Ideishi. "With mindful attention to creating a safe physical, social, and sensory environment, people with disabilities can feel a sense of comfort, belonging, pride, and freedom to create meaning and purpose in their life through the arts. There's no greater reward."
Ideishi, an expert on arts accessibility and inclusion for neurodiverse communities, has partnered with more than 80 organizations in the U.S. and worldwide, including Ireland, Sweden, Russia, Romania, South Korea, China, and Japan. He was previously awarded the 2017 Art-Reach Philadelphia Cultural Access Individual Impact Award and the 2019 Kennedy Center Achievement of Leadership in Accessibility Award.
As a member of the Kennedy Center Next 50, Ideishi will participate in Kennedy Center programs and events and work with the center to facilitate conversations with civic leaders to amplify the voices of those in the arts and culture sphere.