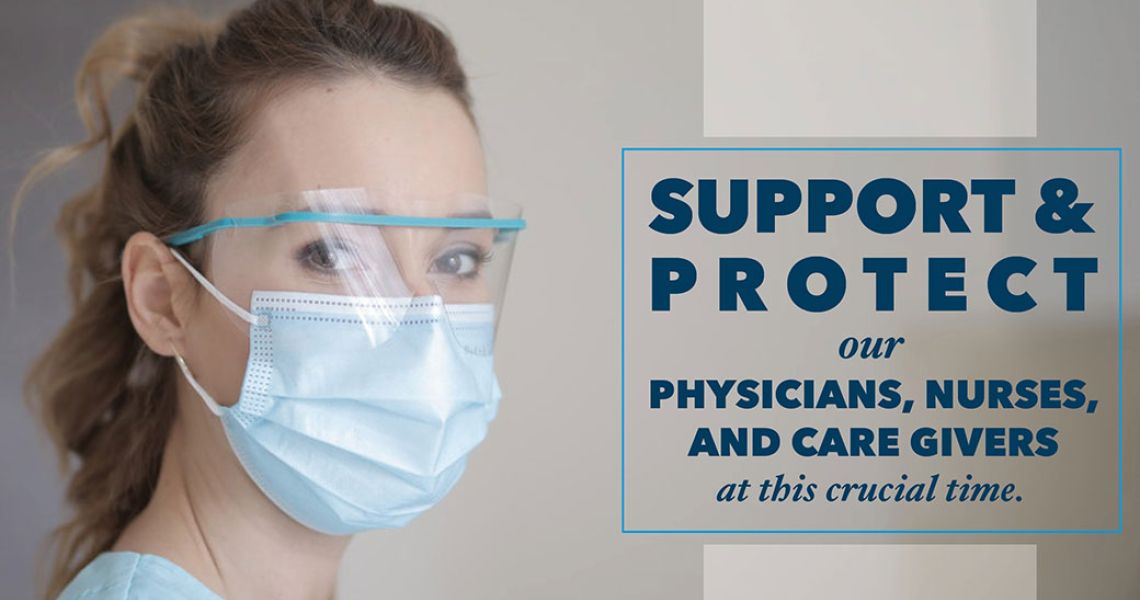 The George Washington University (GW) School of Medicine and Health Sciences (SMHS) launched a GW COVID-19 Response Fund to support the academic and clinical mission of SMHS during this global health crisis. The fund will be used to purchase personal protective equipment; provide tents for drive-through COVID-19 testing sites; and enhance telehealth and distance learning capacity.
"In the face of this unprecedented pandemic, GW health care professionals are working around the clock to save lives and meet the critical health needs of our region," said Jonathan Agree, associate vice president for development and alumni relations for health and medicine at SMHS. "They are facing a tremendous public health challenge and the shortage of personal protective equipment and patient supplies is crippling their ability to respond."
Among the first gifts received through the initiative was a sizable donation from the Judy and Peter Blum Kovler Foundation.
"Peter and Judy Kovler were struck by the critical nature of the current pandemic, and they reached out to me to ask my thoughts on how to support the health care community at GW," said Courtney Paul, MD, assistant professor of medicine at SMHS and associate program director of internal medicine at The GW Medical Faculty Associates.
This was no surprise, Paul said. "They have a long history of early support of critical health care missions."
The Kovler Foundation contributed to the fund to support the urgent and unexpected needs for residents and fellows, who are vulnerable groups on the COVID-19 front lines. "Residents and other health care staff may need to be quarantined at local hotels or have unexpected child care or commuting costs," she said. "I thought supporting the house staff, however we could, would be a good goal."
In addition to supplies, the GW COVID-19 Response Fund is supporting the DC Childcare Support Program, which offers childcare needs to SMHS residents. Like clinicians around the world, GW care providers are working around the clock to save lives and meet the critical health needs of our region. The DC initiative, launch on March 26 in partnership with the DC Hospital Association, established a Childcare Support Program for health care workers in the city during the COVID-19 outbreak. The District identified locations across the city to provide child care for kids up to 12 years old.
To support the GW COVID-19 Response Fund and help to ensure GW health care providers have the resources they need to save lives in our community, and to learn more about the ongoing efforts of the GW health care enterprise, visit the GW COVID-19 Response Fund.