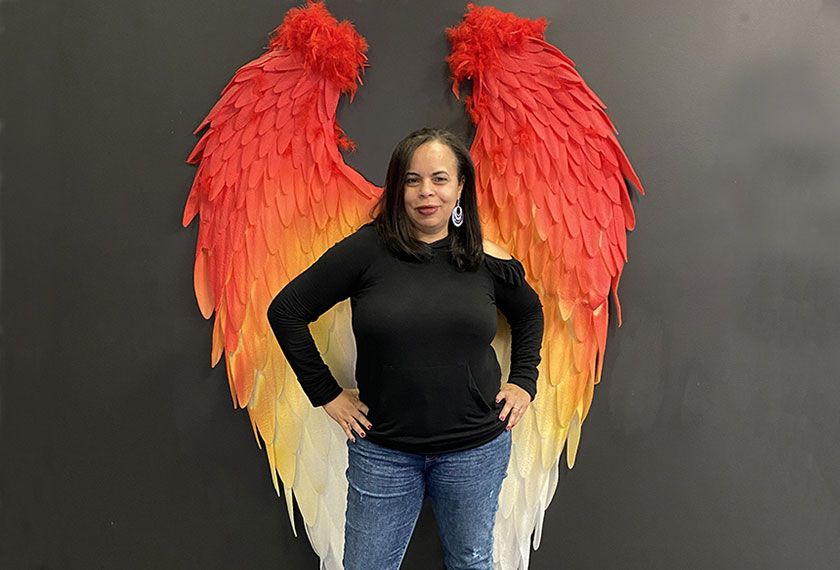 The academic career of Carmen Session, MSEd, spans more than 20 years in the public and private university setting, with both traditional and non-traditional learners. In 2006, Session brought her academic counseling, student development, and mentoring skills to the George Washington University (GW) College of Professional Studies, where she served as a senior marketing and recruitment specialist. Nearly a decade later, she moved to the GW School of Medicine and Health Sciences (SMHS) to serve as an assistant director of admissions and enrollment services. Today, she holds roles with both the Health Careers Opportunity Program (HCOP) and the Office of Student Support.
Q: How long have you worked at SMHS?
Carmen Session: I have been with SMHS for seven years, but I started my career at the university more than 16 years ago, with GW's College of Professional Studies.
Q: What is your current position and role at SMHS, and what does that entail?
Session: I am the case manager for HCOP, a grant-funded initiative managed out of the Health Sciences Dean's Office. The program supports traditionally underserved and underrepresented students who are interested in careers in medicine or health sciences. In addition to my role as case manager, I am the co-director of HCOP's mentoring program. I also serve as a senior associate for student programs with SMHS's Office of Student Support.
Q: How do you define success in your role?
Session: Success in my role means that students who are in various stages of their academic careers in medicine or health sciences have been inspired, encouraged, and felt supported by something I have said or done.
Q: What excites or inspires you the most about your job?
Session: What excites me the most are all of the student success stories, not just after graduation, but along the way.
Q: What's the best career/life lesson you've learned while working at SMHS?
Session: Never stop advocating for others.
Q: What would you do (for a career) if you weren't doing this?
Session: I would be a radio personality, or a writer for a comedy show.
Q: Name something that has changed at SMHS since you started working here, that you think has made the school a better place.
Session: I think the university as a whole has become more flexible with telework. This was even pre-pandemic.
Q: If given the chance, whose role at SMHS would you like to have for a day? Why? What would you do?
Session: I honestly would not want anyone else's role, not even for a day.
Q: What's a fun fact about you that most people don't know?
Session: I met and took a picture with all four Golden Girls.
Q: Complete this sentence: In another life, I was …
Session: … a dancer in the 1920s.
Q: If stores sold a Carmen Session action figure, what accessory would come standard with every purchase?
Session: A tube of lipstick that doubles as a light saber.
Q: What are some of your other interests or passions?
Session: I love music, dance, art, food, and traveling. I genuinely love spending as much time as I can with my family and friends.