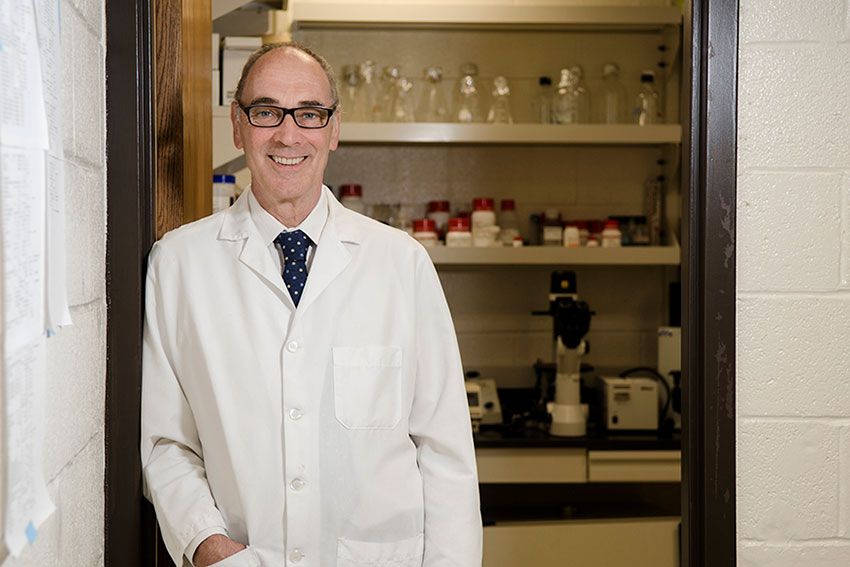 The George Washington University (GW) School of Medicine and Health Sciences (SMHS) is pleased to announce that Robert H. Miller, PhD, will serve as the vice dean for research and academic affairs. Miller has been serving on an interim basis in this role since early 2020.
"I am delighted that Dr. Miller has accepted this new position to oversee both the research and academic affairs missions in the School of Medicine and Health Sciences," said Barbara L. Bass, MD, vice president for health affairs, dean of SMHS, and CEO of the GW Medical Faculty Associates (MFA). "His proven track record and his vision for the school make him the right person for this role, and I am grateful to him for continuing to serve in this capacity. I am pleased that we will continue to work closely on the important and strategic work of the school in the days ahead."
In this role, Miller will oversee programs that serve the science, research, education, and academic affairs missions of all SMHS departments. He will also help to foster the academic missions of departments in the MFA, the basic sciences, and the health sciences, as well as support the translation of basic science into the clinics, and maintain focus on the development of faculty and educational programs. A strong leader and active investigator in the biomedical sciences, Miller will remain as the Vivian Gill Distinguished Research Professor and professor of anatomy and cell biology.
Additionally, Miller will work closely with the school's senior associate deans as well as SMHS and MFA chairs and senior administrative leaders to foster excellence in academic missions. He will coordinate with university leadership, including the provost, the vice president for research, and others from across the university.
Miller began serving in this role on Aug. 1, 2021.