People who Go Vegetarian Lose Weight without Counting Calories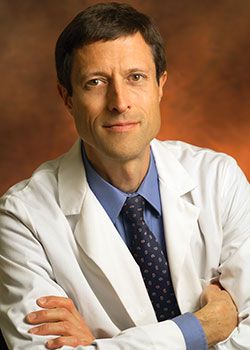 WASHINGTON (Jan. 22, 2015) — Adopting a vegetarian diet causes weight loss, even in the absence of exercise or calorie counting, according to a new meta-analysis published as an online advance in the Journal of the Academy of Nutrition and Dietetics on Thursday, Jan. 22, 2015.
The average person making the diet switch loses about 10 pounds. However, the review found that people who were heavier to start with lost more weight. Greater weight loss is reported among men and among older participants.
Researchers with the nonprofit Physicians Committee reviewed 15 studies, conducted with 755 participants in Finland, Norway, Poland, Spain, Sweden, and the United States. The 15 studies varied in length, from as short as four weeks to as long as two years, with an average weight loss of 10 pounds over a 44-week period.
"The take-home message is that a plant-based diet can help you lose weight without counting calories and without ramping up your exercise routine," says Neal Barnard, M.D., lead author of the study, president of the Physicians Committee, and an adjunct associate professor of medicine at the George Washington University School of Medicine and Health Sciences. "We hope health care providers will take note and prescribe this approach to patients looking to manage their weight and health."
More than 1.4 billion adults worldwide are overweight and at increased risk for type 2 diabetes, heart disease, osteoarthritis, and certain forms of cancer.
"If you're overweight, losing just 5 to 10 percent of your body weight can slash the risk of both type 2 diabetes and cardiovascular disease," says Susan Levin, M.S., R.D., C.S.S.D., a study author and director of nutrition education for the Physicians Committee. "As the weight comes off, you'll start to see blood pressure, blood sugar, triglycerides, and cholesterol fall right along with it."
###
This Press Releases posted courtesy of the Physicians Committee for Responsible Medicine.