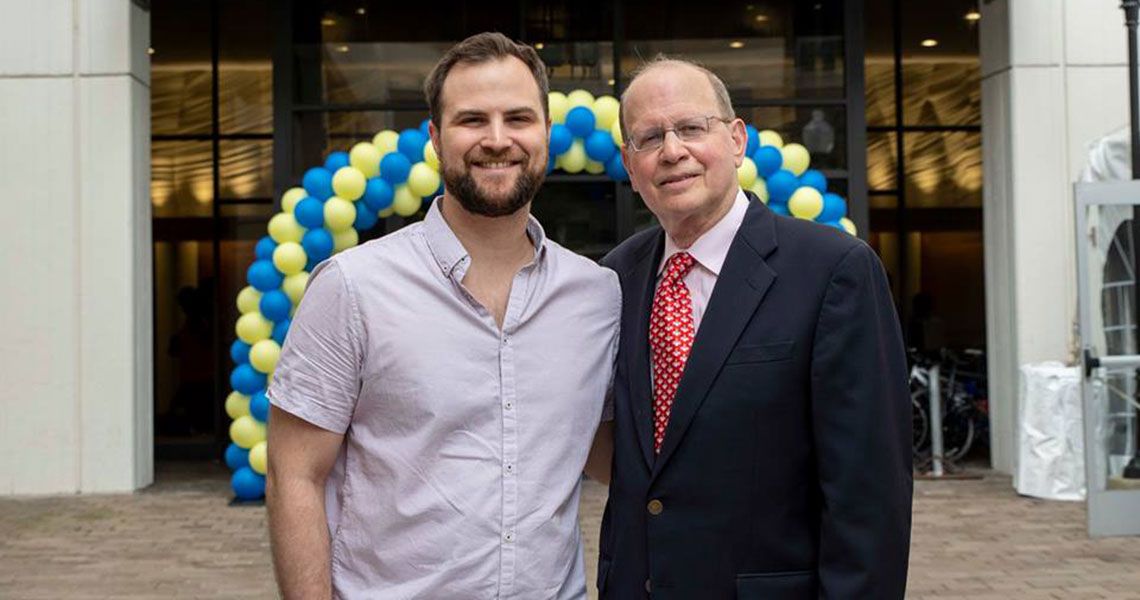 As a longtime supporter of student scholarships and a former scholarship recipient, Art Sober, '68, BA '65, credits the education and financial support he received from GW for giving him the background to succeed. "I received a wonderful education from GW both as an undergrad and during medical school. I am so grateful for my education and for the scholarship that I received from the university. The experience helped me develop into who I am today," explains Sober.
Sober pursued medicine because he wanted an interesting career, but also one that helped others. A full-tuition scholarship from GW for his undergraduate degree, followed by the David Perry Steinman Memorial Scholarship during medical school, removed financial barriers and unlocked the path to his future.
"My GW scholarships allowed me the freedom and flexibility to choose a specialty based on my interest, without being overly burdened by economics," he says. After graduation, he explored a few specialties before selecting dermatology — considered a less financially rewarding field at the time.
More than 50 years after graduating from medical school, Sober practices and teaches dermatology at Harvard Medical School. Determined to help the next generation of GW School of Medicine and Health Sciences physicians have the same flexibility, choice, and success in their careers, Sober reimbursed GW for his medical scholarship nearly 30 years ago. Since then, he has continued to contribute to student scholarships.
"I have been incredibly fortunate in my career, and I want the same for upcoming GW physicians. I give to scholarships because I want medical students to graduate with less debt, so they can enter whatever field they are interested in, regardless of their financial circumstances," says Sober.
Sober is a professor of Dermatology at the Harvard Medical School and former medical director of Dermatology at Massachusetts General Hospital. He enjoys meeting with medical students who also received the David Perry Steinman Memorial Scholarship.