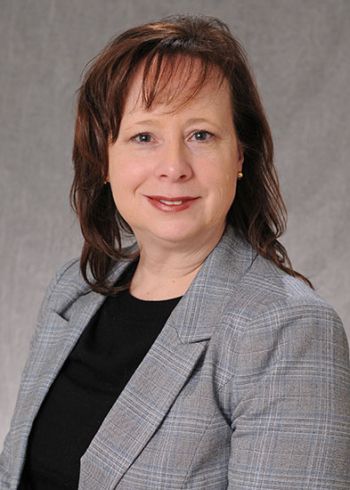 WASHINGTON (Dec. 6, 2017) — Maura Polansky, PA-C, MS, MHPE, has been named chair and associate professor in the Department of Physician Assistant (PA) Studies at the George Washington University (GW) School of Medicine and Health Sciences (SMHS). Polansky will be joining GW from the University of Texas MD Anderson Cancer Center in Houston, Texas, where she serves as program director for curriculum development in the Department of Clinical Education.
"We are incredibly excited to welcome Ms. Polansky to GW," said Reamer L. Bushardt, PA-C, DFAAPA, PharmD, senior associate dean for health sciences of GW SMHS. "Her experience and expertise will be invaluable in growing our research and clinical education programs, as well as enhancing alignment with our health system partners here in D.C. and beyond."
The Department of PA Studies is home to the nationally recognized GW PA Program, currently ranked third out of 218 nationally accredited programs by U.S. News and World Report. Through a joint degree program with the Milken Institute School of Public Health at GW, PA students have the opportunity to complete an integrated curriculum leading to both Master of Science in Health Science and Master of Public Health degrees. In collaboration with the GW Hospital, the department also offers postgraduate PA training in trauma and intensive care.
Polansky has served in several clinical and administrative leadership roles during her highly successful career at the MD Anderson Cancer Center over the past 22 years. During her tenure, she founded the PA Oncology Fellowship Program and directed PA education for more than a decade. She has also been engaged in medical education and research, with extensive publications focused on PA training and practice.
"I am honored to join such a prestigious institution as the George Washington University," said Polansky. "The GW PA Program is one of the best programs in the country, with an outstanding faculty, and it is an exciting time in health care education. I look forward to working with the department faculty and staff, as well as other leaders in the GW School of Medicine and Health Sciences, to prepare the next generation of health care professionals to provide quality care for our patients."
Polansky is a PhD candidate in the School of Health Professions Education at Maastricht University in the Netherlands. She received her Master of Health Profession Education from the University of Illinois Chicago, her Master of Science and PA training from the Baylor College of Medicine, and her BA from the University of Texas at Austin.
Polansky will begin this role in February 2018.