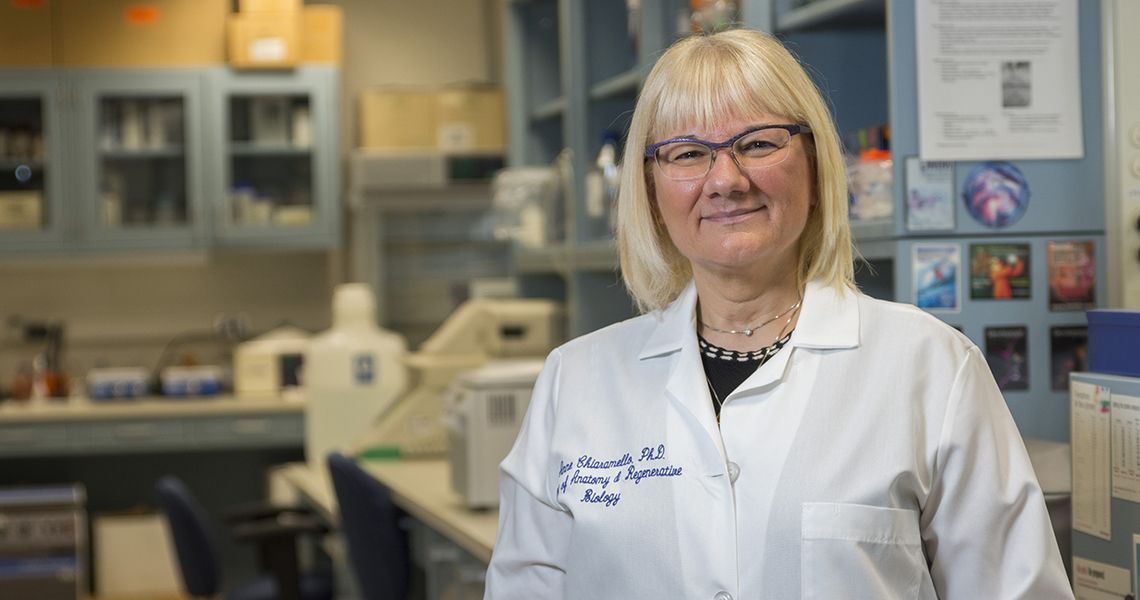 Anne Chiaramello, PhD, founding director the Mito-EpiGen Program at the George Washington University (GW) School of Medicine and Health Sciences (SMHS) received FDA approval for the first basket clinical trial in the US for two ultra-rare inherited mitochondrial diseases, MELAS and LHON-Plus. 
The Phase I clinical trial "Investigational Study of Glycerol Tributyrate on MELAS and LHON-Plus," is led by Chiaramello, who also serves as professor of anatomy and cell biology at GW SMHS, and funded by the National Institutes of Health's National Center for Advancing Translational Sciences. 
MELAS (mitochondrial encephalopathy, lactic acidosis, stroke-like episodes) has a childhood onset, while LHON-Plus (Leber's hereditary optic neuropathy-Plus) has a predominantly early adulthood onset. Both mitochondrial diseases are transmitted from mother to child and share a molecular etiology. Patients with these diseases share a defective pathway responsible for ATP synthesis, a process involved in energy production, which affects organs with high energy demands and dependence on aerobic metabolism, such as the nervous, musculoskeletal, and cardiac systems. 
Chiaramello, along with Andrea Gropman, MD, RESD '95, division chief of neurogenetics and neurodevelopmental pediatrics and professor of pediatrics and neurology at Children's National Hospital, and Martine Uittenbogaard, PhD, deputy scientific director of the Mito-EpiGen Program, will test a novel pharmacological strategy for reprogramming mitochondrial metabolism and epigenomics discovered by the Chiaramello lab. Researchers will assess the safety and efficacy of the small molecule candidate in 24 enrolled patients. 
"The devastation wrought by MELAS and LHON-Pus underscores the urgency to address this unmet medical need and develop novel therapeutic candidates," said Chiaramello.
Patients exhibit a heterogeneous symptomatology, such as seizures, migraines, tremors, cognitive deficits, vision loss, muscle weakness, peripheral neuropathy, and chronic energy deficit, making clinical diagnosis difficult and hampering treatments. Currently, patients only have access to palliative therapies that fail to halt fatal progression, resulting in significant disability, morbidity, and premature death. 
"Our clinical study will assess how effective our therapeutic candidate is at curtailing the progression of symptoms in MELAS and LHON-Plus patients and offer knowledge to improve future basket clinical trials for other mitochondrial inherited neurodegenerative diseases," said Chiaramello.