Monfared assisted in establishing mission for charitable hearing health organization in Colombia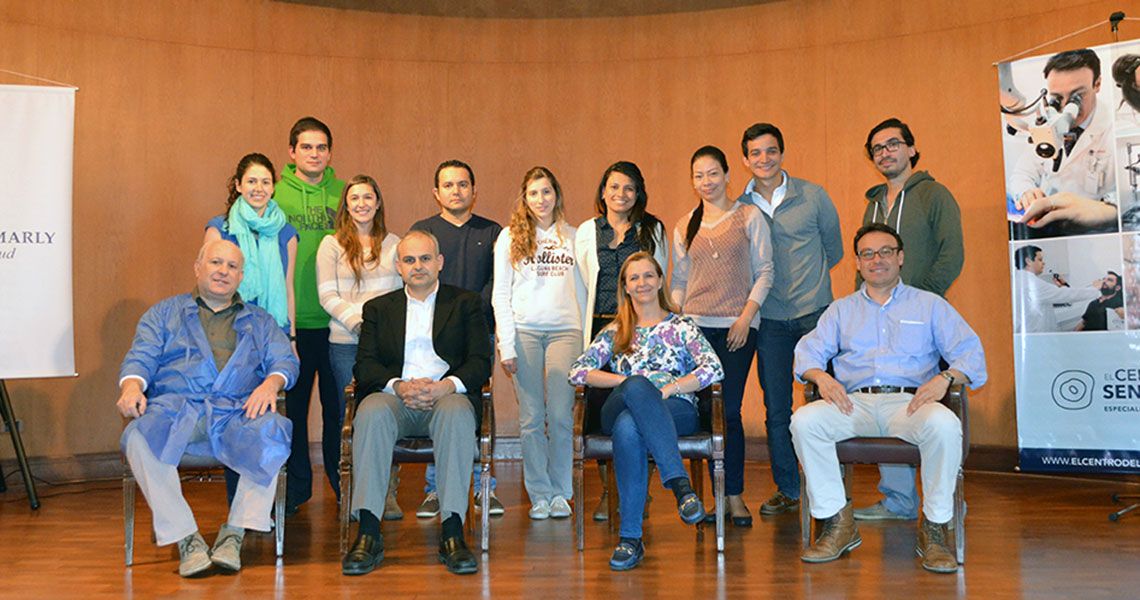 Ashkan Monfared, M.D., associate professor of surgery and neurosurgery at GW School of Medicine and Health Sciences, and his colleagues from Global ENT Outreach, El Centro de los Sentidos and Clinica de Marly, hosted their first ever, two-day Advanced Otology and Temporal Bone Course in mid-April in Bogota, Colombia. The goal of the collaborative effort was to provide a hands-on course to residents and fellows in Colombia, providing instruction for otologic surgeries that are extremely complex and can cause potential devastating morbidity in patients. The course offered novice surgeons the opportunity to practice these surgeries in a temporal bone lab.
"It was a great opportunity to work with these medical trainees in Colombia and assist in sharpening their surgical skills so they can significantly improve outcomes for patients with otologic disorders," said Monfared. "The response from the group was overwhelmingly positive and they asked for additional opportunities for training. It's our goal to offer this course twice per year and to extend the hands-on section by an extra half-day."
The training took place at the Clinica de Marly in Bogota thanks to the generosity of its CEO, Luis Cavelier, M.D. In addition, two local medical equipment firms supplied the drills and microscopes for the course, along with two staff members who volunteered their time.
Monfared was able to serve as faculty member for this course thanks to support from the Ruth Uppercu Paul Fund for Hearing Health and Rehabilitation.  This fund was established in honor of Ms. Ruth Paul who, along with her twin sister, developed profound hearing loss during middle age. The fund supports the division's Comprehensive Hearing Center in its efforts to treat patients who do not have the financial resources to cover services, such as cochlear implants and hearing aids. The fund also addresses clinical research and other academic education needs. 
In addition to providing clinical direction and didactic coursework during the Advanced Otology and Temporal Bone course, Monfared also assisted in the development of the mission for a charitable hearing health organization founded by Martin Fernandez, M.D. — one of Monfared's partners in leading the course. This organization will be the first of its kind in Colombia.
The organization is designed to have the following three-fold mission: providing educational opportunities for surgeons, physicians, audiologists, other health care professionals; providing expeditious, efficient, excellent care in areas of hearing health including, but not limited to, audiology, clinical care, and surgery; and serving as an adviser and consultant to governments and non-profit organizations in development of policy or projects affecting hearing health.
Monfared will coordinate efforts between GW and this new charitable hearing health organization and serve on its board of directors.