What to Do to Keep the Viruses Out in the Cold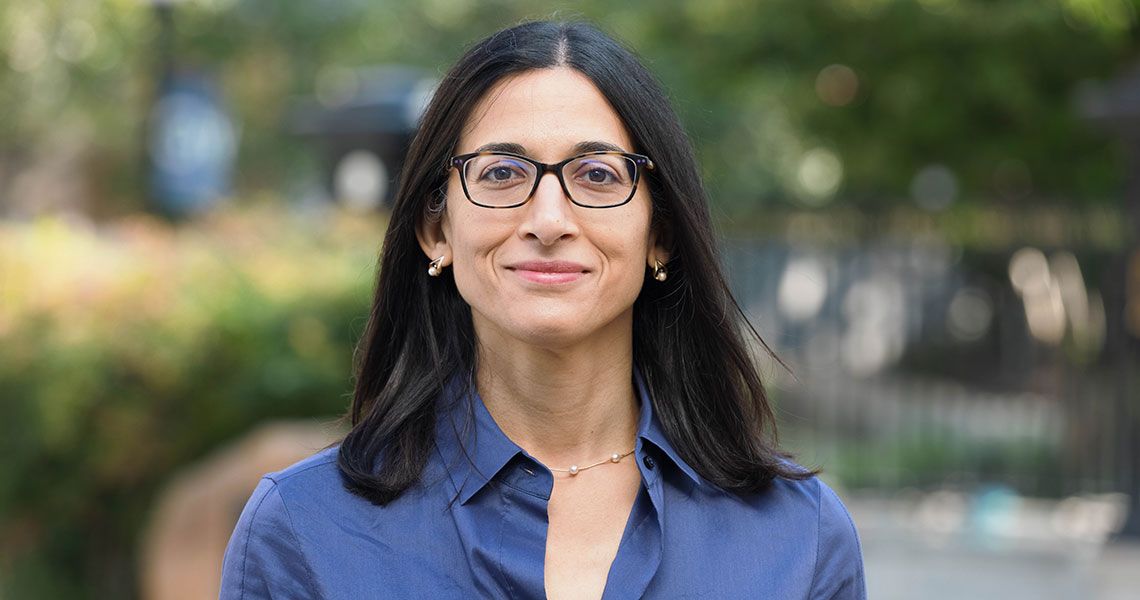 With warmer weather in the rearview and shorter, colder days ahead, that means cold and flu season is upon us. This year, earlier reports were already predicting a worse than average influenza season, and COVID-19 continues to spin up a host of new Omicron subvariants, but now a surge in respiratory syncytial virus (RSV) cases is sending children and adults rushing to their primary care physicians. Here, Tara Palmore, MD, professor of medicine at the George Washington University (GW) School of Medicine and Health Sciences and COVID-19 Response Lead for the GW Medical Faculty Associates, talks about all three viruses, how to tell the difference among them, and what you can do to protect yourself.
Has the Washington, D.C., region begun to feel the effects of the seasonal flu, RSV, and new strains of COVID-19?
Palmore: The D.C. area is feeling the impact of RSV and has begun to feel the impact of influenza; official COVID-19 rates have been declining for several weeks and have not yet begun to climb.
What is RSV, what's different about the flu this year, and are we seeing new strains of COVID-19? How can you tell the difference among the three?
Palmore: RSV, influenza and COVID-19 have overlapping symptoms, which makes it hard to tell the difference among the infections without a test. COVID-19 rapid antigen tests can detect SARS-CoV-2. Many urgent care clinics have rapid tests for influenza and COVID-19, and those serving young children may also have rapid tests for RSV. In addition to symptom management, antiviral medications are available for treatment of COVID-19 and influenza, but not for RSV.
RSV is a seasonal respiratory virus that causes a range of symptoms. It has arrived earlier than usual this fall. In babies and young children, RSV can cause bronchiolitis, which can be quite serious requiring hospitalization in a fraction of cases. When an infection is widespread, a small percentage can add up to a large number of very sick kids, which is why pediatric hospitals are so busy. RSV typically causes upper respiratory tract infections in healthy adults, but also can cause serious lower respiratory tract infection in older adults and immunocompromised persons.
Influenza is making a comeback after two years of low incidence throughout most of the world. The southern hemisphere experienced an early and intense spike of influenza during the summer (their cold and flu season). Cases of influenza A are already rising earlier than is typical in parts of the United States. Now is the time to get a flu shot; don't wait. Like COVID-19 vaccines, flu shots reduce the risk of infection, which helps protect the vaccinated person and those around them. They also reduce the severity of infection, and the risk of hospitalization from influenza.
We are seeing an array of new SARS-CoV-2 Omicron subvariants, which cumulatively comprise 40–50% of our region's new infections, a proportion that is growing. These new subvariants are expected to cause a fall and winter wave of COVID-19 infections.
What can you do to treat these three viruses at home? How do you know when it's time to see your doctor?
Palmore: I would recommend having COVID-19 tests on hand, since a positive COVID-19 test would require isolation and should prompt those over age 65, or people with underlying health conditions, to reach out to their providers for early treatment to reduce the risk of progression to severe disease. It's time for adults to seek medical attention if a respiratory virus causes severe or persistent symptoms, such as shortness of breath, dizziness or fevers lasting for several days.
Although we have been wearing masks for source control and cleaning hands to avoid transmitting COVID-19, we can use the same measures to prevent spread when we have symptoms of any respiratory viral infection, including RSV and influenza.
Flu Shots and COVID-19 Booster Information
The GW Medical Faculty Associates Pharmacy, located on the lobby level of the Ambulatory Care Center at the corner of 22nd and I streets, offers a wide variety of vaccines on a walk-in basis. Visit the Pharmacy website for more information.
The Student Health Center (SHC), located on the ground floor of the University Student Center, offers flu shots for undergraduate, graduate, law, medical, and professional student at the George Washington University by appointment. For more information or to make an appointment, call 202-994-5300 or visit the CHC website.
Faculty and staff covered by a GW medical plan may also visit area pharmacies and convenience care clinics to receive a flu shot at no cost. GW medical plan participants will need to show their CVS Caremark ID card.
To find a COVID-19 vaccine and booster near you, visit Vaccines.gov.