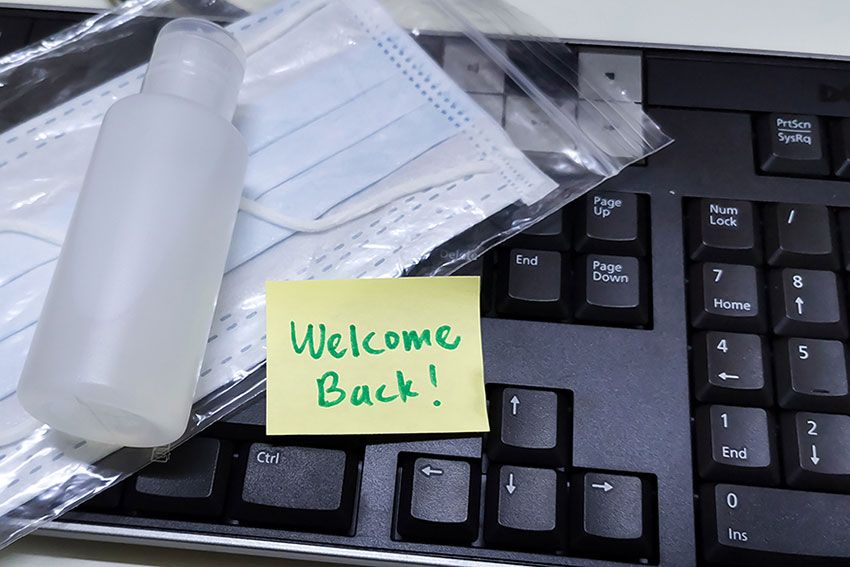 Wednesday, Jan. 12, 2022 — The George Washington University has announced important information regarding the return to in-person classes and activities in support of the university's academic mission starting on Tuesday, Jan. 18.
As a reminder:
Per university guidance, hybrid telework employees who have been teleworking 100% since the winter break are generally expected to return to their previous hybrid schedule next week. If you have questions regarding in-person work requirements next week, please contact your supervisor to discuss the specific on-site needs of your unit.
SMHS courses will return in-person starting on January 18th. SMHS students should contact their program directors with specific questions.
Until further notice, eating and drinking is not permitted at meetings or events within Ross Hall.
The university is strongly encouraging the use of N95, KN95 or double masking within university buildings, and GW has announced it will distribute N95 masks on campus shortly. In the meantime, SMHS has a limited supply of N95 masks which have been procured specifically for clinical and laboratory settings. If your lab or department has an immediate and urgent need for N95s, please contact Erica Grant (esgrant@gwu.edu).
For questions regarding building operations or the return to campus, please contact Hellen Olumilua (holumilu@gwu.edu) or Sharon Boyd (sboyd@gwu.edu).
For the latest COVID-19 information and public health protocols, visit Onward GW.