SMHS professor supports the community that helped define his career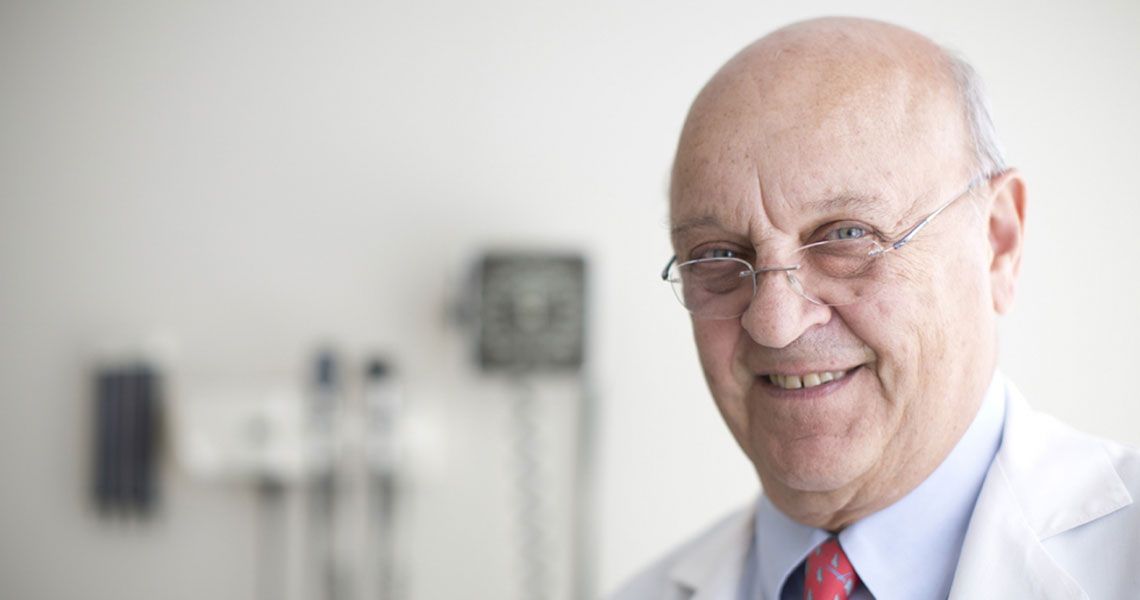 Giving back to the community has always been important to Dr. Daniel Ein, Clinical Professor in the School of Medicine and Health Sciences and Director of GW's Allergy, Asthma & Sinus Center.
"It's how I was brought up," Ein ex­plains. "It's part of our duty in life to leave the world a better place."
Ein's community has included GW since the 1970s. An allergy and immunology specialist, Ein joined a practice with two internists who had long-standing GW relationships. Ein had practicing privileges at GW, where the late Dr. Wallace Jensen immediately made the young physician "feel at home."
"When I joined the faculty, much of the teaching was done by people in private practice," Ein says. "We truly felt like valued members of the GW medical community."
That's why, when Ein approached GW 35 years later about starting an allergy practice at the Medical Faculty Associ­ates, it was a natural fit.
"I'm really grateful for the opportunity that GW gave me: to take me in at [age] 65, start a program, and give me a whole second career," Ein says. "It's been rejuvenating to be around young people and be able to mentor them."
Whether working with students, patients, or his colleagues, Ein remains inspired by those around him, and he is deeply fulfilled by helping others grow.
But mentoring is just one form of Ein's contributions to the GW community; a loyal annual donor, Ein believes in giving back to the places that have helped shape him not only as a physician, but as a person. In 2015, Ein and his wife, Marina, established an endowment that addresses clinical, academic, equipment, research and staff training needs at the Allergy, Asthma & Sinus Center.
In supporting GW, he hopes to provide opportunities for others to grow their careers, help patients, and keep learning, as he has done throughout his own career.
"I'm incredibly grateful to GW for fostering and nurs­ing my ability to practice my profession in such a warm and accepting environment," Ein says. "I've run across so many wonderful people here—it's been a great life."