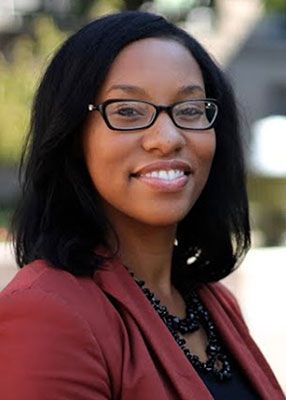 The George Washington University (GW) School of Medicine and Health Sciences (SMHS) is pleased to announce that Rea Childs will serve as the human resources (HR) director. In this role, she will serve as the senior HR advisor to the SMHS dean and SMHS executive leadership and will provide strategic counsel to ensure that appropriate resources are available to support HR efforts that align with the mission of the School.
"I am very pleased that Rea has joined SMHS to lead the HR efforts. There is a great need for leadership in this area and Rea will do a great job providing our constituents with the services they need to be successful," said Walter Harris, MBA, PMP, senior associate dean for administration and operations at the GW School of Medicine and Health Sciences. Childs will report to Harris.
Childs has more than 10 years of experience in the HR field. Most recently she served as the HR director for GW's Division of Information Technology and, prior to that, she served as the HR manager at GW's Graduate School of Education and Human Development and College of Professional Studies. Additionally, she has held positions at Virginia Commonwealth University, University of Richmond, and Northern Virginia Community College.
Childs is also affiliated with the Society for Human Resources Management, College and University Professional Association for Human Resources, and the Higher Education Recruitment Consortium. She is a graduate of Old Dominion University and is currently preparing to sit for her SHRM Senior Certified Professional (SHRM-SCP) exam.
Childs began in her new role in June 2017.
Additionally, Tanya Williams joined the HR team as the HR manager in April 2017, and Melanie Atwell also remains on the HR team as a HR specialist and has been with SMHS since 2016. Both Tanya and Melanie report directly to Childs.