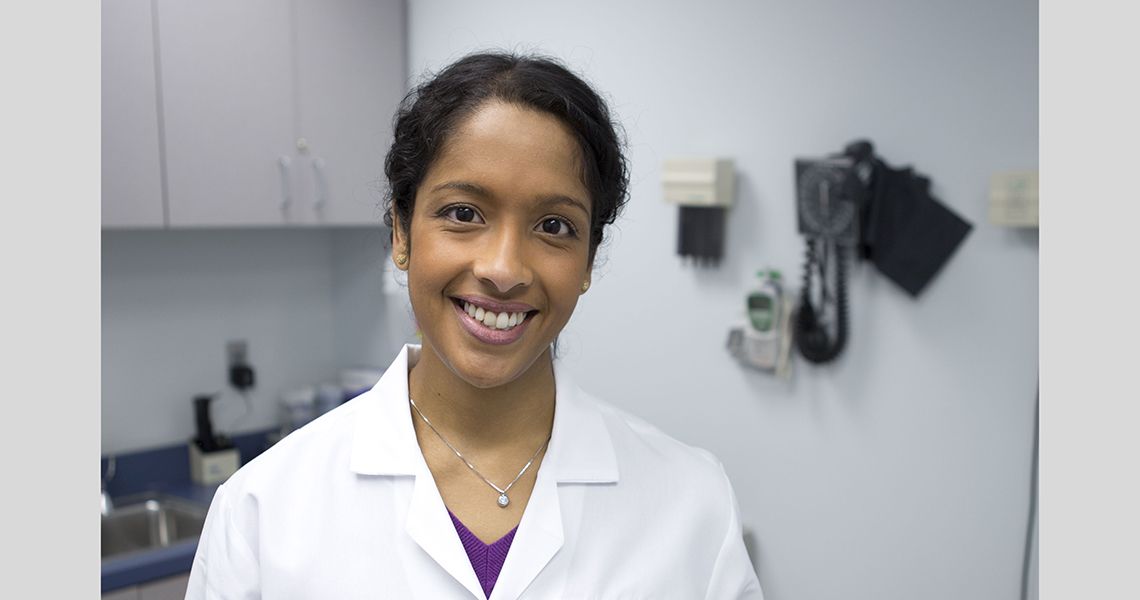 Announcement (August 2023) — The George Washington University (GW) School of Medicine and Health Sciences (SMHS) has selected Pritha Ghosh, MD, former neuroscience clerkship director and associate professor in the Department of Neurology, to serve as assistant dean of student affairs for the MD Program. Ghosh has served in this role since November 2021, in an interim capacity.
"Over the past several years, Dr. Ghosh has established relationships with many students, has given students advice about the trajectories of their careers and how to best navigate medical school to reach their goals. She has proven to be a wonderful mentor and advisor for our students and will continue to be a great resource for them," said Rich Simons, MD, professor of medicine and senior associate dean for the MD Programs.
In this role, Ghosh provides career counseling support for medical students, and she provides guidance for students navigating the residency application and match process. She also prepares the Medical Student Performance Evaluations for senior medical students and works to develop programs and policies that foster academic, personal, and career success for all of GW's medical students.
"I truly love working with our medical students and providing them with support during a period in their lives that requires thoughtful reflection on their personal interests, priorities, and strengths, where they want to go in their careers, what city they might want to be in, and which route they want to take as they move forward in their journey. This can be an exciting but stressful time, and I enjoy working with each student to provide the foundational guidance they need," said Ghosh.
Ghosh has been a member of the GW faculty since 2013, serving in various leadership roles, including serving as the co-director of the Parkinson's Disease and Movement Disorders program and the director of the neuroscience clerkship. She has served as a member of the SMHS Committee on Undergraduate Medical Education Curriculum and on the Residency Selection and Clinical Competency Committees for the Department of Neurology. Ghosh is also a graduate of the GW Master Teacher Leadership Development Program.
Ghosh has published multiple papers in peer-reviewed journals, and she regularly presents at regional and national meetings on movement disorders and various topics related to neurological disorders. She is also actively involved in community outreach through the local Parkinson Foundation of the National Capital Area, where she serves as chair of the medical advisory board.
Prior to joining the GW faculty, she was a fellow in movement disorders at the Human Motor Control Section of the National Institute of Neurological Disorders and Stroke at the National Institutes of Health. Ghosh received her B.A. in biology and religious studies at Northwestern University, her MD at the Indiana University School of Medicine and completed her residency program in Neurology at Georgetown University.
Ghosh began serving in this role in May 2023.