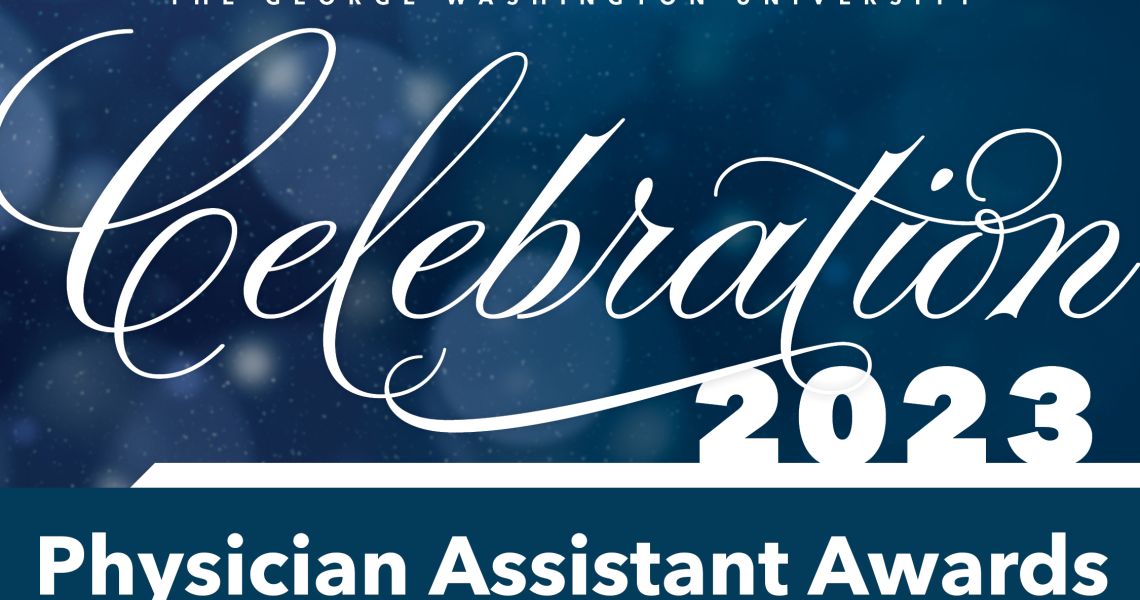 The George Washington University (GW) School of Medicine and Health Sciences Physician Assistant (PA) Class of 2023, excitedly gathered on the evening of May 19 to mark the end of their journey as students and exchange their short white coats for their long-awaited long versions.
Marianne Vail, PhD, PA-C '95, interim program director, assistant professor of PA studies, welcomed the GW PA class of 2023 and implored them to "never doubt the strength of your education and the expertise you have gained, trust in your abilities and embrace your confidence."
Prior to the official white coat donning, class of 2023 student speaker Meagan Lantz, recounted her time as a GW PA student fondly. Lantz spoke of the comfort she found in her fellow classmates experiencing the same discomforts as her own throughout PA school and the support system they created. "With these white coats we embark on a lifelong journey of patient care enhancing our medical knowledge, leaving the medical field better than we found it and learning to be comfortable being uncomfortable." she shared.
Keynote speaker, Brandon Beattie, MSc, PA-C, assistant professor of physician assistant studies, and director of didactic education, served as an U.S. Army medic prior to becoming a PA. He related his time in the service and his transition into his own long white coat to the bravery health care professionals have shown through the COVID-19 pandemic.
"You all have volunteered yourselves to go into harm's way to render care, despite knowing the personal dangers that may await you. Your purpose in life is now similar to that of a military medic, medicine is not just a career, but a calling. One that demands dedication, lifelong learning, and an unwavering commitment to serve others." he said. "An ethos known to combat medics is 'So Others May Live.' With the tools in your white coat pockets, your medical knowledge, and your steadfastness to offer aid to those in need, you too will make a difference for fellow human beings."
The program recognized students with the following awards:
Community Service Award: Cassidy Jung
Leadership Award: Amanda Tomlinson
Academic Excellence Award: Chloe Yun and Lynn Zhang
Student Publication Award: Lizzie Zinn
Humanitarian/Professionalism Award: Emilie Marcinkowski