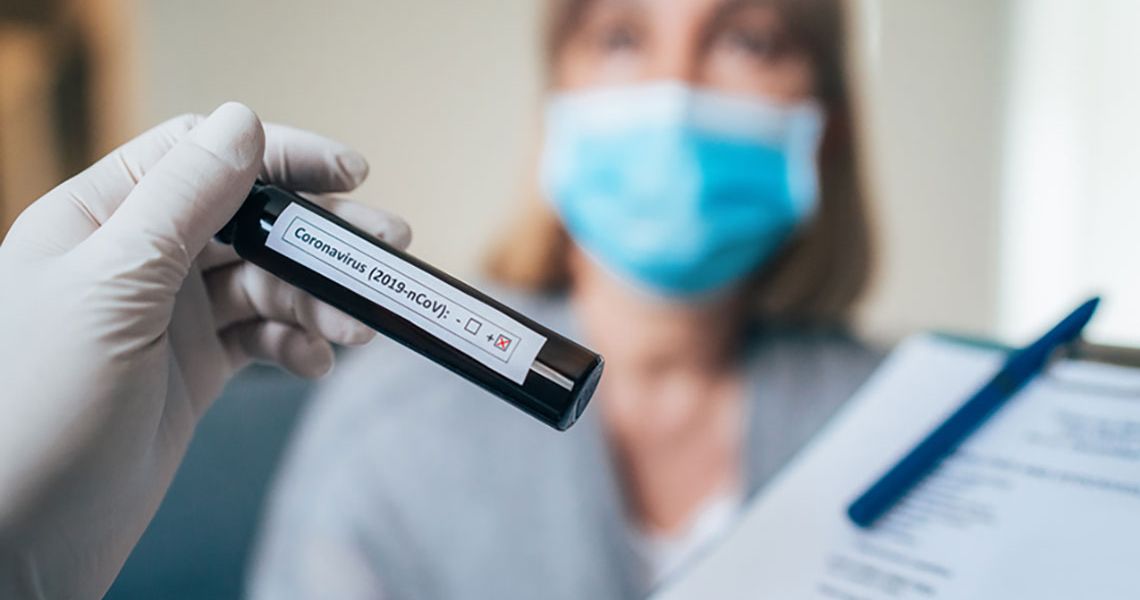 A George Washington University (GW) Hospital study, led by Andrew Meltzer, MD, associate professor of emergency medicine at the GW School of Medicine and Health Sciences (SMHS), is investigating the symptomatology, follow-up care, baseline laboratory studies, and disposition of the COVID-19 virus to better prepare the country for a possible resurgence of the virus later in the year.
"The research team is collecting data on all patients who presented to the emergency department with symptoms typical of COVID-19 or who underwent a COVID-19 diagnostic test," said Meltzer. The study, part of a multi-center registry of COVID-19 patients presenting to U.S. emergency departments, is supported through a grant from Indiana University.
GW is one of more than 40 sites across the country, including Stanford University, Massachusetts General and Mount Sinai Hospital to be collecting outcomes data for thousands of patients across the United States to get a representative sample of COVID-19 in the emergency department. The goal is to develop a defined picture of the illness, its symptomology, and risk factors for adverse events or positive outcomes gleaned from more than 20,000 patient experiences across the country.
The COVID-19 cases will be initially identified through a hospital electronic medical record system by an administrative query and then by manual data collection through each chart. Researchers are collecting data on any targeted complaints that may indicate suspicion of COVID-19, such as fever, sore throat, cough, rhinorrhea, ear pain, wheezing, shortness of breath, arthralgias, and myalgias. "In a study like this, where we are investigating a novel disease, the systematic collection of data from thousands of patients may allow us to tease-out a detailed description of symptomology," Meltzer said. He added that the study will identify trends and associations, co-infection rates with other viruses, clinical features of the disease, duration of symptoms prior to diagnosis, and frequency of positive testing from a sampling of all people tested.
Similar studies underway at other institutions, Meltzer said, are mostly "electronic health record data crunches," downloading the initial file data. In this study, he explained, research teams are going back to see the follow up reports and reviewing the files manually to glean as rich a trove of information as possible.
"There are a lot of features we need to look at to get past the anecdotes. For example, we really don't know the rate of blood clots, the rate of pneumonia or the rate of strokes." he said. "We also will be looking at epidemiological sub groups, such as health care workers, homeless populations, [and] nursing home populations."
In addition, the team will be reviewing the use of any investigational therapeutic treatments, such as hydroxychloroquine, remdesivir, or convalescent plasma, as well as the effects of existing patient medication regimes, such as blood pressure medicine or anti-inflammatories that may be associated with differences in outcomes.
"We think that high blood pressure and obesity are associated with worse outcomes, but that association might be just because those patients have other medical problems, or could be a consequence of the medications used to treat those conditions," Meltzer explained.
Ideally, a firm understanding of what's been going on in EDs across the country will begin to emerge by the end of summer, ahead of a possible second wave of infections.
He added that among nearly all medical specialties there has been talk of unusual symptoms. This study will help to weed out fact from fiction. "I think everyone is hyper-attuned," Meltzer said. "I think getting large multi-institutional data sets and as we start to analyze the information,  we will start to see what is truly associated with COVID-19 and what is just coincidental."