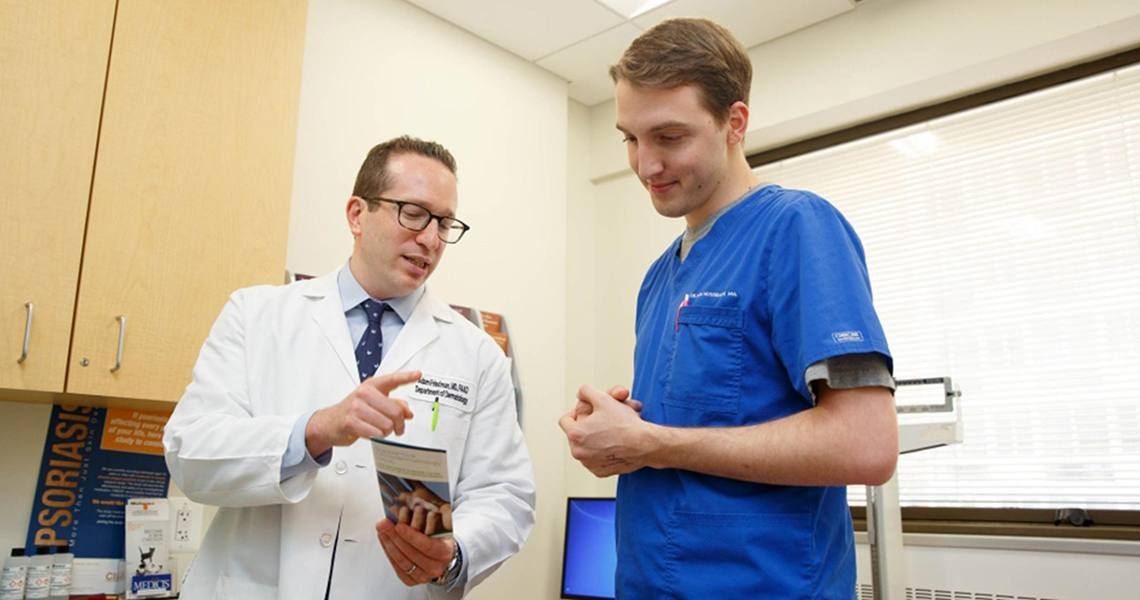 WASHINGTON (Oct. 30, 2023)--In August 2022, a New York Times article highlighted an off-label use of a drug that remedies a type of hair loss. The subsequent media attention led to a surge in interest in the drug known as Minoxidil. Researchers at the George Washington University surveyed pharmacies in the Washington, Maryland and Virginia metro area and found shortages in thirty day supplies of the drug.
"This study reveals a significant care gap resulting from shortages of this drug within the DMV, a gap that could translate to the national level," Adam Friedman, professor and chair of the Department of Dermatology at the GW School of Medicine and Health Sciences, said. "Interruptions in the drug can lead to less effective treatment and in some cases psychological distress."
Minoxidil has long been approved in a topical form to treat androgenetic alopecia, a common form of hair loss in men and women. But in 2015 a dermatologist discovered that prescribing a low dose of the drug in oral form could more effectively treat hair loss. The oral form has not been approved by the Food and Drug Administration but many dermatologists have been prescribing it off-label for their patients.
The recent media attention, however, resulted in a spike of interest and Friedman and his colleagues wanted to find out if that had led to an actual shortage. To find out, the team evaluated inventories of mainstream pharmacies in the DMV. They called and surveyed a total of 277 pharmacies, including CVS, Giant, Walgreens and Harris Teeter to find out availability of a thirty day supply of the drug in two different doses.
They found that:
Only 23% of Northern Virginia pharmacies confirmed the availability of both doses for thirty days.
Just 18% of DC pharmacies had that supply of the pills.
Only 15% of Maryland pharmacies could fill thirty day supplies of the drug in both doses.
Drug shortages can pose a challenge for dermatologists treating the condition, Friedman said. In addition, patients may have to stop taking the drug if they can't get a prescription filled, which leads to additional hair loss. Patients may also have to call different pharmacies and drive long distances in order to get their prescription for the drug, he said.
The study by Friedman and his colleagues was published in the Journal of Drugs in Dermatology. Additional studies will have to be done to see if the shortages are occurring nationally, Friedman said.