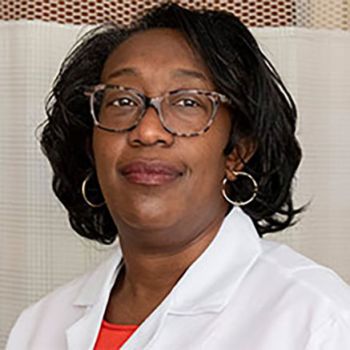 Monica Lypson, MD, professor of medicine at the George Washington University (GW) School of Medicine and Health Sciences, was recently elected to the council of the Society of General Internal Medicine (SGIM). She was elected to a three-year term serving one year each as president-elect, president, and past-president.
SGIM's mission is to cultivate innovative educators, researchers, and clinicians in academic general internal medicine, leading the way to better health for everyone, according to the association's website. This mission, said Lypson, is what prompted her to join the society in 1997.
"I am honored to work on behalf of the society to cultivate the diversity of its members and harness their expertise and innovations in research, teaching, and policy to change the landscape of health," Lypson said. "I hope to promote the continued legacy of academic general internal professional development and engagement focused on optimizing health for all."
In addition to Lypson's role as a professor at GW, she serves as vice chair of medicine and director of the Division of General Internal Medicine. She also has been director of medical and dental education in the Office of Academic Affiliations of the Department of Veterans Affairs Central Office in Washington, D.C.
Lypson is nationally known in the areas of medical education, competency based education, communication skills education and assessment, cultural competency and disparities education and assessment, minority pipelines in medicine, interprofessional health education, and veteran-centered care education. She has published more than 110 articles, abstracts, and book chapters and is active on multiple committees for the Association of American Medical Colleges and the Accreditation Council for Graduate Medical Education, in addition to SGIM.
"As someone who trained as a health services researcher, who went on to craft a career as a clinician educator and administrative leader, I bring my experience in workforce development, equity, and system redesign to leading SGIM forward," said Lypson. "Expanding and diversifying our workforce while remaining empowered to direct the future of primary care and hospital medicine are critical missions for the society."