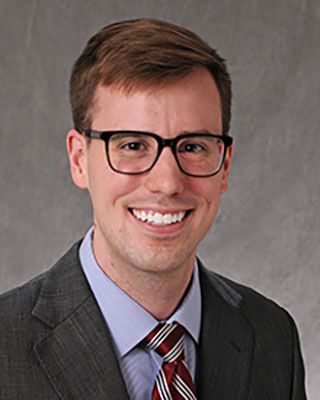 Rising fourth-year medical student Steven Langerman was selected for the Medical Research Scholars Program at the National Institutes of Health (NIH). He is one of 37 talented students selected to join the 2018-2019 class. He and the other scholars will live on the intramural campus of the NIH and conduct basic, clinical, or translational research. He will begin his fellowship in July 2018.
Langerman applied to this program because he was seeking to unite his interest in biomedical research with his passion for health equity. After working as an English teacher with Teach For America in the Mississippi Delta, he became attuned to the vast differences in access to quality health care across the country. He brought this interest with him to medical school, and has spent the last two years working on a research project at Children's National Health System studying a method for expanding access to mental health screening among low-income adolescents. In his application to the NIH, he expressed his interest in conducting research focused on health disparities and social determinants of health. Through this fellowship at the NIH, he will work in a lab that studies the ways in which psychosocial and environmental factors, such as neighborhood, affect health outcomes.
Like Langerman, other scholars admitted to the program will receive mentored training and will conduct research in areas that match their personal interests and research goals. The training experience forms the core of the program and allows these future clinician-scientists and medical researchers to carry out research across the full spectrum of science in the interest of improving public health. Each scholar works with an advisor who provides guidance on creating a career development plan and on selecting an NIH research mentor. Mentors are fulltime NIH investigators with basic, clinical or translational research programs. 
"One of the great things about going to medical school in D.C. is that the NIH is right down the street – it's ground zero for the most exciting biomedical research in the world, from basic science to population health research," said Langerman. "I would encourage students to apply to this program, and to take advantage of all the other great opportunities the NIH has to offer."
The NIH received over 115 applications during the 2018-2019 submission cycle for this program. The 37 participants consist of 34 medical, two dental and one veterinary student from 28 U.S.-accredited universities. Scholars will also participate in courses, journal club seminars, a structured lecture series and clinical teaching rounds. 
Learn more about the Medical Research Scholars Program at the NIH