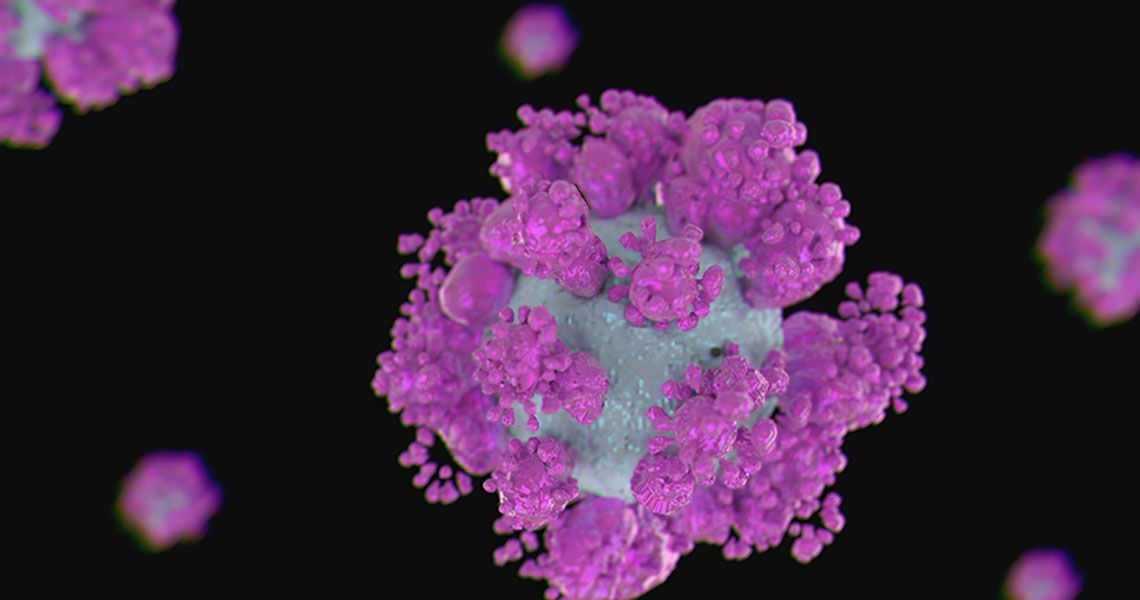 As COVID-19 continues its global impact, attendees of the second George Washington University (GW) School of Medicine and Health Sciences (SMHS) Learning Lab were educated on the effects of the virus on marginalized communities throughout the United States.
The Learning Lab is part of a new effort by SMHS clinical public health faculty to teach students, faculty, and staff about pressing clinical public health topics and their implications.
The most recent three-hour virtual session was the first of a two-part discussion focused on marginalized populations and health disparities. 
"The evolving COVID-19 pandemic is highlighting and exacerbating long-standing health disparities, with disproportionate impacts on marginalized and vulnerable populations," noted symposium moderator Karla Bartholomew, PhD, JD, MPH, PA, program and development officer for clinical public health; Patients, Populations, and Systems course director; and director of the dual-degree MD/MPH program at SMHS.
To offer a foundation for the discussion, Hana Akselrod, MD, MPH, assistant professor of medicine in the division of infectious diseases at SMHS, opened the Learning Lab with an overview of COVID-19, its clinical implications and representations, the spread of the virus throughout the country, as well as the experimental medications that are being used to try to help patients with this new virus. 
Akselrod also gave context to the cases among minority populations in the Washington, D.C., area. She cited D.C. Mayor Muriel Bowser's April 24 briefing on COVID-19, pointing out that while African Americans are about half the population of D.C. and represent about half the cases in the city, the mortality rate is much higher.
"They represent the hardest hit group in D.C. in terms of mortality with 81 percent of deaths so far," Akselrod said. "We want to think about this as we go into the rest of this discussion."
She added that people with the least amount of decision-making power and financial resources can be pushed to the least healthy neighborhoods of cities or rural areas where they may have exposure to environmental and industrial pathogens.
Another population hard hit by COVID-19 is incarcerated individuals given the close quarters in which they live, increasing their exposure to the virus. 
Newton Kendig, MD, head of the Criminal Justice Health Initiative and clinical professor of medicine at SMHS, noted that in the criminal justice system, there are dramatic racial and ethnic disparities. "If you look at the representation of black men and Latino men compared to white men, it is dramatic, and that is also true for women," he said. 
Incarcerated persons, Kendig explained, in a wide range of facilities including large prisons, local jails, juvenile detention facilities, and ICE detention centers are increasingly requiring care for COVID-19.
COVID-19 is unprecedented, he added, due to how easily it can spread throughout a facility, continued lack of extensive testing, and lack of antiviral therapies for sick patients. There are also issues of bringing infection into the prison by staff and from new admissions.
Kendig pointed to guidance from the U.S. Centers for Disease Control and Prevention (CDC) specific for correctional facilities as a way to help keep these communities safe. He added that such guidance must be adapted to local settings, and that he has worked with colleagues at GW to use that guidance to develop a response plan that could be adapted to local needs.
"It's critical this is adapted locally. For example, personal protective equipment may or may not be available at a local site, you may be in a dorm-like facility and the ability to isolate may be variable," he said. "Guidance needs to be meaningfully implemented."
Social distancing can be difficult in crowded facilities, but some ways that jails and prisons can help stop spread of the virus and keep incarcerated individuals safe include having people sleep head to toe, robust hand washing, as well as reducing populations through releases such as medical parole and good behavior credit.
Another community in the U.S. that is struggling amid the outbreak is the immigrant community. Lanre O. Falusi, MD, assistant professor of pediatrics at SMHS and pediatrician at Children's National Hospital, spoke about health, socioeconomic, and immigration enforcement impacts on these populations.
"Immigrant status is a social determinant of health," she said.
Falusi noted that immigrants often live in multi-family households with many residents, which puts the members of those households at greater risk. It's a stark reminder that sheltering in place could actually increase the risk of disease transmission for those in that household, she said.
Immigrant families also often lack health care coverage, she said, and even among those who do have access, language barriers can lead them to receiving lower quality of care. "It's not about race, or ethnicity, or language, it's more about discrimination, racism, and lack of respect families can encounter when they enter into the health care system."
She said fear has led many immigrant populations to choose not to seek testing or clinical care for COVID-19. "With something like COVID-19, where there's no real cure at this time or vaccine, our biggest defense right now is testing and isolation … so when messages are put out that cause immigrant families to be afraid to seek medical care, it's concerning" because it prevents us from doing all we can do to limit the spread of the disease, Falusi explained. 
In Washington, D.C., there also are concerns about the health and safety of another community: homeless individuals. Catherine Crosland, MD, director of homeless outreach development and medical director of emergency response sites at Unity Health Care, spoke about actions Unity is taking to help support this community.
She spoke to the challenges in the shelter system for safety and social distancing. One action was to quarantine people with possible COVID-19 symptoms in hotels as they wait for test results instead of sending them back to the shelter. 
"We also are lucky to have partnerships with the GW Strike Team, which partnered with DC Health to, instead of testing someone at Unity Health, have shelter staff and outreach workers to refer someone with symptoms directly to the hotels where we onsite can provide care and order a test when they arrive," she explained. 
In addition, she said, they are doing very close contact tracing should someone have positive test results, and those close contacts would be referred to an isolation or quarantine site. 
Attendees to the Learning Lab also heard from Cara Lichtenstein, MD, associate professor of pediatrics at SMHS and pediatric residency associate program director at Children's National Hospital, health disparities in the context of COVID-19, including structural and historical causes of racial disparities.
As the session came to a close, the floor was opened up to questions from attendees on a variety of topics. 
The second part of this two-part discussion on COVID-19 among marginalized populations will focus on what can be done to address health disparities. The session date and agenda will be announced in the upcoming weeks.