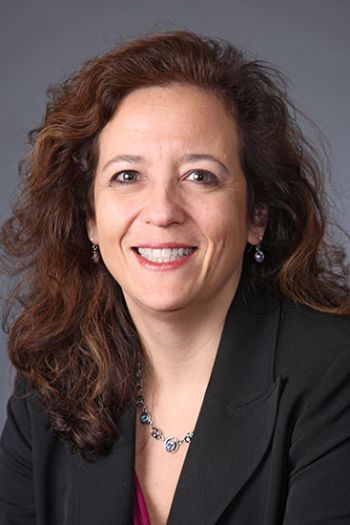 Congratulations to Helen Burstin, MD, MPH, associate clinical professor of medicine at the George Washington University (GW) School of Medicine and Health Sciences (SMHS), on being named the executive vice president and CEO for the Council of Medical Specialty Societies (CMSS).
In this position, Burstin will oversee an organization of medical specialty societies, which includes those across all medical specialties, such as surgery, cardiology, and pediatrics.
CMSS provides a voice to medical specialty societies and their respective members by working with them and other medical organizations on collaborations to formulate, articulate, and promote the adoption of policies that will improve the U.S. health care system.
At CMSS, Burstin looks forward to driving more impact and influence for the organization. "Physicians can play a much bigger role in health care system transformation," said Burstin. "[CMSS] can help to solve real problems that affect both physicians and patients."
Burstin currently serves as the chief scientific officer for the National Quality Forum (NFQ), where she has led numerous efforts focused on health care quality, safety, and health information technology. Prior to joining the NFQ, Burstin held leadership positions at the Agency for Healthcare Research and Quality and Brigham and Women's Hospital.
Her new role builds off her experience, as quality is still an important focus, though she looks forward to expanding into new areas.
"I'm pleased to broaden my focus to other important issues, such as physician education," she said.
Burstin will maintain her status on the GW faculty at both SMHS and the Milken Institute School of Public Health, and she will also continue as a voluntary physician at the GW Medical Faculty Associates.
Read more about Burstin's new role on CMSS' website.