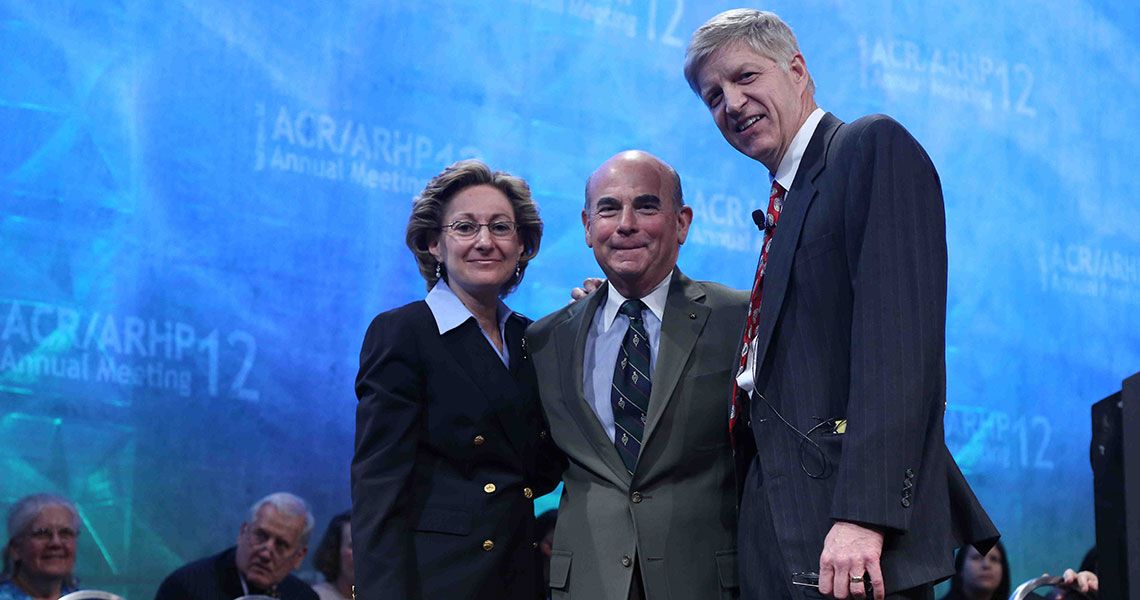 WASHINGTON (Nov. 11, 2012) – Stuart Kassan, M.D. '72, member of the George Washington University (GW) board of trustees and alumnus of the GW School of Medicine and Health Sciences, was named a Master of the American College of Rheumatology at a session of the American College of Rheumatology Annual Meeting, in Washington, D.C.
The designation of Master is conferred by the board of directors of the College on ACR members, age 65 or older, who have made outstanding contributions to the field of rheumatology through scholarly achievement and/or service to their patients, students and profession.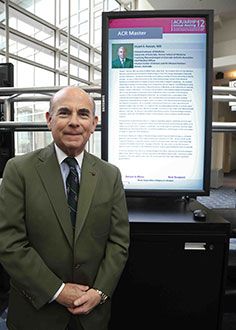 Kassan grew up in Westchester County, NY and earned his BA from Case Western Reserve University. His father, the late Robert J. Kassan, also graduated from the GW School of Medicine. Following in his father's footsteps, Kassan eventually went into rheumatology. In the spring of 1972, Kassan was selected for an elective in immunology at the Clinical Center of The National Institutes of Health (NIH). Kassan returned to do research at the NIH after completing an internship and residency at Emory University. During a 1976-78 fellowship in rheumatic diseases at Cornell University, Kassan published a seminal paper on the treatment of Sjogren's Syndrome, a complex rheumatic disease that typically affects multiple areas of the body.
When he was offered an academic position to complement his private practice, Kassan moved to Colorado, where he is also the chief medical officer with Aspire Behavior Center in Denver and has served as a clinical professor of medicine at the University of Colorado Health Sciences Center since 1994. He also currently practices at the Colorado Arthritis Associates in Lakewood, Colo.
In addition to serving on the board at GW, Kassan participates on numerous boards and leads many committees, such as Mental Health America of Colorado and the Lupus Foundation of Colorado.
###
About the American College of Rheumatology:
The American College of Rheumatology is an international professional medical society that represents more than 9,000 rheumatologists and rheumatology health professionals around the world. Its mission is to advance rheumatology. The ACR/ARHP Annual Meeting is the premier meeting in rheumatology. For more information about the meeting, visit the ACR's website or join the conversation on Twitter by using the official hashtag: #ACR2012.