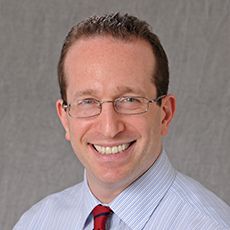 The George Washington University (GW) Department of Dermatology received a $250,000 grant from Pfizer to expand accessible teledermatology for atopic dermatitis patients in Washington, D.C. 
During the COVID-19 pandemic, telemedicine has become more accepted means to ensure patients continue to receive timely health care. However, access to the technology necessary for telemedicine can still be difficult for many. Washington, D.C., is home to extreme health disparities, including in the area of dermatology, and pushing health care delivery into the virtual space in response to the pandemic has made those disparities even clearer.
With the help of the Pfizer grant, the dermatology team at GW, led by Adam Friedman, MD, chair of the Department of Dermatology and professor of dermatology at the GW School of Medicine and Health Sciences (SMHS), will establish a community-based teledermatology "health desk" designed to address atopic dermatitis in Wards 7 and 8. 
"Improving accessibility to high quality dermatologic care for patients suffering with conditions like atopic dermatitis through telemedicine will hopefully make a big impact on quality of life," Friedman said.
The health desk will be located at Temple of Praise, a non-denominational church in Ward 7 of Southeast, Washington, D.C. The partnership was made possible through facilitation by the Rodham Institute at GW, led by Jehan "Gigi" El-Bayoumi, founding director of the Rodham Institute and professor of medicine at SMHS.
"While we have been aware of the health disparities in D.C., the pandemic and the emphasis on access to virtual health care has made the disparities even more evident," said El-Bayoumi. "Community partnerships are incredibly important in the effort to close the gaps and bring timely health care to underserved communities."
The effort will build upon the GW's experience delivering teledermatology care via a Zoom-based platform to atopic dermatitis patients in response to the pandemic.
In parallel with improving accessibility to teledermatology through the health desk, the initiative will also be a vehicle through which community members can be part of the solution as trained digital health coaches. These recruits will serve as guides in an effort to help patients better utilize technology and improve health outcomes among those who come in seeking medical care over the course of the year.
Friedman believes that "by establishing a community-based teledermatology approach, we will create a program that can be replicated to better serve patients throughout the city living in areas that lack access to health care and technology." 
The Pfizer grant will support the project through March 2022.