The Department of Dermatology at the George Washington University (GW) School of Medicine and Health Sciences (SMHS) recently received two awards from dermatology company Galderma to establish a research fund and a medical student research fellowship.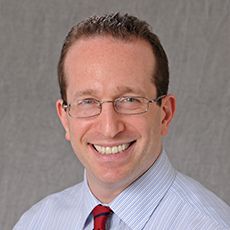 "We are thrilled to partner with and receive this support from Galderma," said Adam Friedman, MD, professor and chair of the Department of Dermatology at GW SMHS. "These funds allow us to expand our educational and care portfolios, and they build on our legacy of cutting-edge research."
The first award will allocate $150,000 over five years to establish the Galderma Sensitive Skin Translational Research Fellowship Program. The program will support medical students interested in expanding their research skill set by preparing them to be contributing members of the investigative dermatology work force. It will also address an unmet need in dermatology: elucidating the underpinnings of sensitive skin to provide evidence-based approaches to management.
"Our goal is to define 'sensitive skin' as a distinct disease state, separate from being a symptom of a plethora of inflammatory skin diseases," explained Friedman. "This program will help us not only address the current workforce gap but also improve training through a comprehensive curriculum of core requirements, elective courses, and didactic sessions to supplement fellows' specialized training and individual research experiences."
With the second award, $50,000 spread over two years, the Department of Dermatology will create the Galderma Sensitive Skin Research Acceleration Fund at GW. According to Friedman, there is no standard definition of "sensitive skin," and this ambiguity can cloud provider and patient understanding.
"With GW as a hub for cutting-edge research, expert clinicians, complex skin conditions, and diverse patients, untangling 'sensitive skin' with evidence-based methods is an attainable goal," Friedman said. "Our work will benefit patients and clinicians alike, and we are honored to have this opportunity."